Hundreds of Oregon and SW Washington homes made safer with free smoke alarms during annual Sound the Alarm campaign
Story by Chad Carter/Red Cross Cascades Region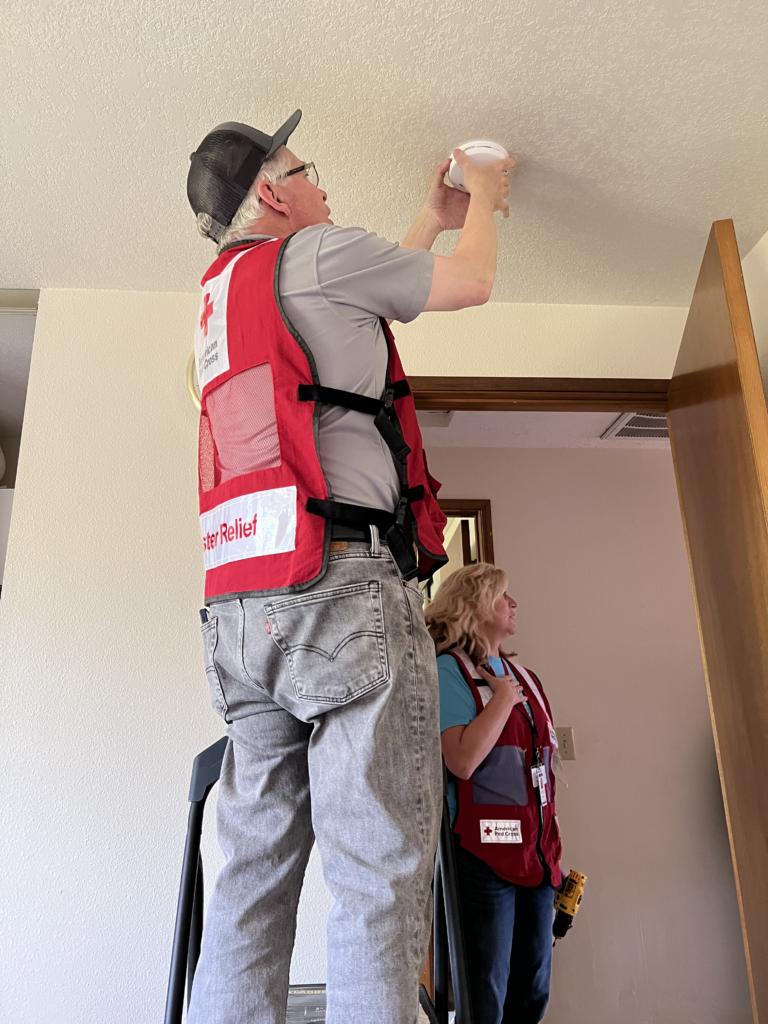 Working smoke alarms save lives.
Home fires are the nation's most frequent disaster, with more than 86,000 people relying on the American Red Cross for support to recover from more than 23,000 home fires so far this year. These disasters also claim seven lives every day in the U.S. — many in homes without working smoke alarms, which can cut the risk of death by half.
That's why each May, Red Cross volunteers come together to Sound the Alarm and install free smoke alarms in homes that need them.
Over the course of three weekends in May 2022, volunteers throughout the Cascades Region came together to help make eight different communities safer by installing smoke alarms and providing home fire safety education.
Installation events occurred in cities including, Vancouver, Camas, Ridgefield and Washougal, Washington. Along with Junction City, Bend, Klamath Falls and Portland, Oregon.
Collectively, Cascades Region volunteers and our partners made a lifesaving difference by:
349 homes made safer
708 alarms installed
695 people prepared
In Central Oregon, Red Cross volunteer Denise Holley shared this from her experience.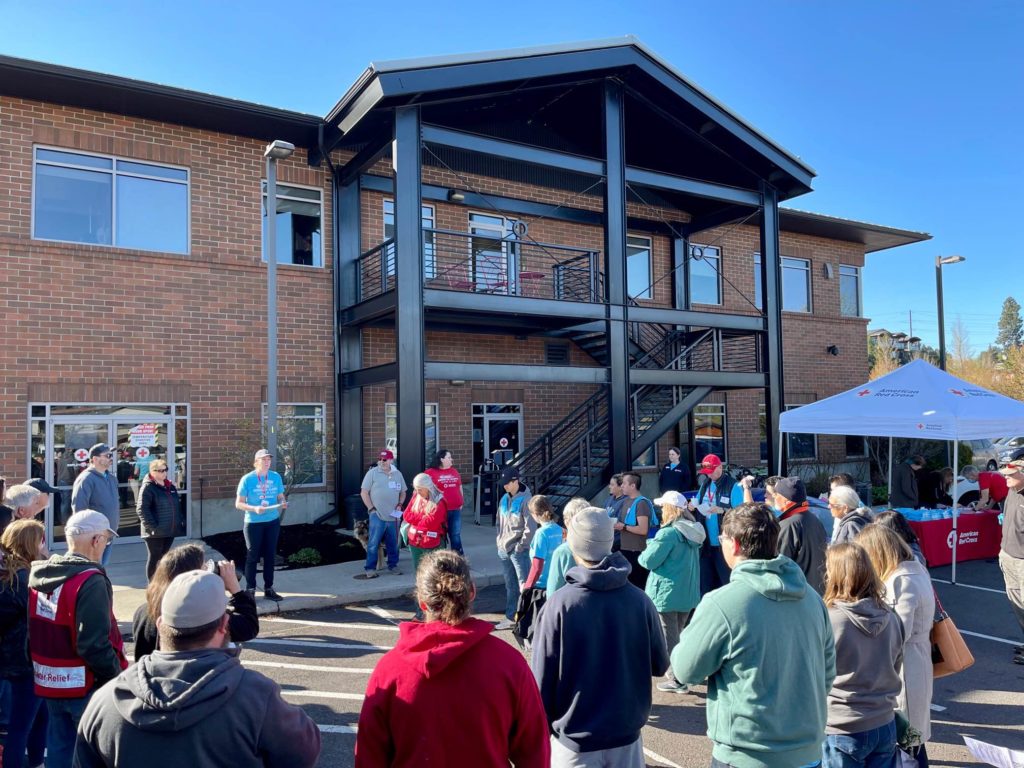 "Red Cross volunteers fanned out over Bend and Redmond on May 21, 2022 hoping to install 100 free smoke alarms in Deschutes County homes. By the end of the day, the 65 volunteers exceeded that goal – they installed 145 alarms in 79 homes, making life safer for 193 people. Volunteers "sounded the alarm" as they tested old and new alarms, sending a piercing sound through the homes. They talked with residents about how to prepare for a possible fire and how to safely exit a burning house. The Red Cross Central and Eastern Oregon Chapter thanks Team Rubicon and volunteers from Central Oregon Community College and the Latino Community Association for their efforts!"
Denise's excitement was echoed by volunteers across the region, as the experience of being back out in communities after a hiatus during the pandemic, allowed volunteers to do what they love, helping.
In addition to volunteers, incredible support came from organizations and agencies in each community. Portland Fire & Rescue, Bend Fire & Rescue, local mayors, the Central Oregon Association of Realtors and many more all helped to make these events a success.
The work doesn't stop there. Through our Home Fire Campaign individuals and families can request free smoke alarms any time of year. By visiting our website, you can request an appointment for trained Red Cross volunteers to come to your home to install smoke alarms and provide home fire safety education.
It's quick, easy and best of all, free.
Click here to see additional photos from the events.