New Executive Director for the Central & Eastern Oregon Chapter of the Red Cross Brings Leadership Skills and Kindness
Colleen Hathaway/Red Cross Cascades Region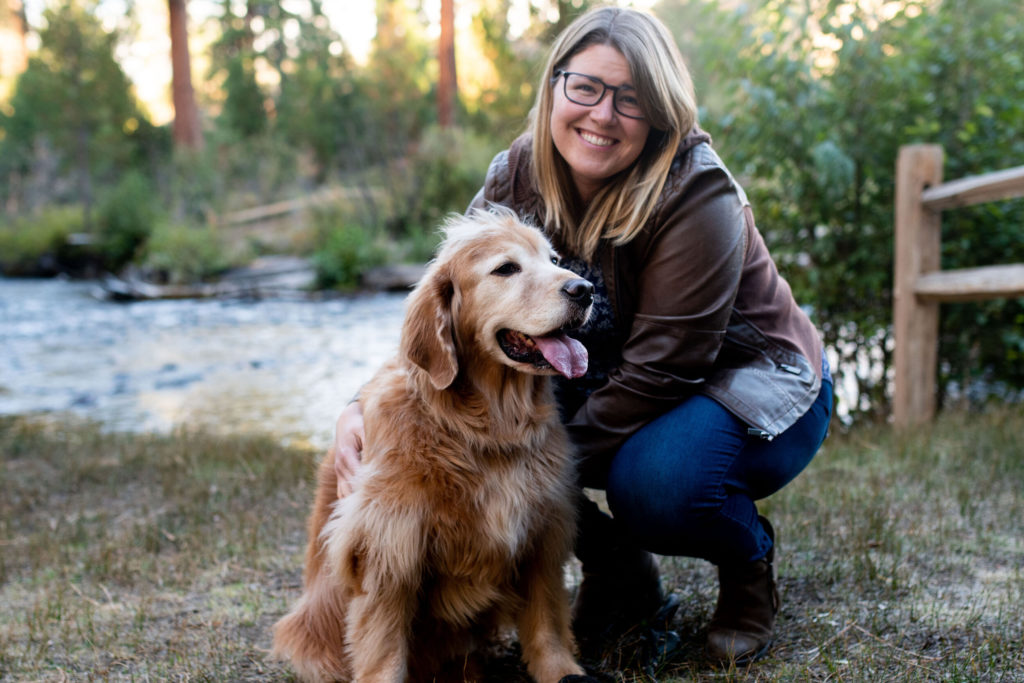 Have you ever spoken to someone you didn't know who immediately put you at ease with their warmth and knowledge? That's how it felt calling Morgan Schmidt and finding out a little bit more about her and her brand new role as the Executive Director for the Central & Eastern Oregon Chapter of the Red Cross.
The Chapter serves the residents of Crook, Deschutes, Gilliam, Grant, Harney, Hood River, Jefferson, Morrow, Sherman, Umatilla, Wasco, Wheeler, Burns Paiute Reservation, Umatilla Reservation and Warm Springs Reservation.
Morgan has lived in Bend for the last eight years. During that time, she's taken on many community leadership roles that have clearly steered her on the path to becoming Executive Director of the Red Cross. They include being a former pastor of the First Presbyterian Church of Bend, Chair of the Presbytery of the Cascades Wildfire Response Committee and Chair of the Homeless Leadership Coalition's Community Engagement Committee, just to name a few.
When Covid struck and forever altered our worlds, including closing churches, Morgan looked around and asked, "How can I help?" She wanted to ensure neighbors still had a way to connect with one another and access resources. She planted a seed by starting a grassroots campaign via Facebook. The idea was simply to post if you needed help and respond if you could fill a need. Neighbors and volunteers were eager to do basic yet meaningful things like delivering a meal–a lifeline to someone who might be alone or feeling overwhelmed. Morgan describes the experience as having a front row seat to "how good people can be" in times of crisis, a source of hope perhaps, and a light in the dark.
The initial group of Facebook friends, and friends of friends, quickly grew to a group of 11,000 members of a community effort that came to be more formally known as Pandemic Partners-Bend. The seed had sprouted into a reputable "go to" group, providing vital resources like accurate and timely Covid information. Other chapters cropped up as well, including Redmond, the Gorge and even outside of Oregon such as Denver, San Antonio, rural communities in Minnesota and Seattle.
For Morgan, this experience and the success of Pandemic Partners was a catalyst for delving deeper into Bend's and its surrounding areas' needs and how to collaboratively and collectively affect change. The power of the volunteers behind Pandemic Partners began to drive connections among government agencies, nonprofits, churches and the broader public to address systemic inequities magnified by Covid, including in terms of complex issues such as housing and shelter. As she says in this video interview on the First Presbyterian Church of Bend's website, "Those connecting of the dots and those sharing of resources and collaborations make us all stronger, make us all better and that gets me really excited for the kind of community we can build when we work together."
On the heels of.this galvanizing experience, Morgan learned about the opening for an executive director at the Central & Eastern Oregon Chapter of the Red Cross. She applied and got the job. As she's only a few weeks into this new role, she is spending her time onboarding, meeting department heads and volunteers, and getting the lay of the land. One of her priorities is to help build a larger volunteer base for some of the more rural areas in this region. She wants to acknowledge them and engage with them.
As she mentioned to me when I asked her about her thoughts on diversity, equity and inclusion, "The Red Cross is for everyone."
Morgan was recently humbled by the quick response of the dedicated staff and volunteers of her chapter. There was a home fire in her region. Before she had much of a chance to ask what to do, she was assured that help was already on the way.
At the time of this story, Morgan was preparing for the chapter's Sound the Alarm event in Pendleton on March 4. Sound the Alarm is a national Red Cross event where chapters rally their volunteers to install free smoke alarms. The Red Cross Cascades Region is hosting events during the month of March.