Deploying to Maui:  One Volunteer's Perspective
By Colleen Hathaway/Red Cross Cascades Region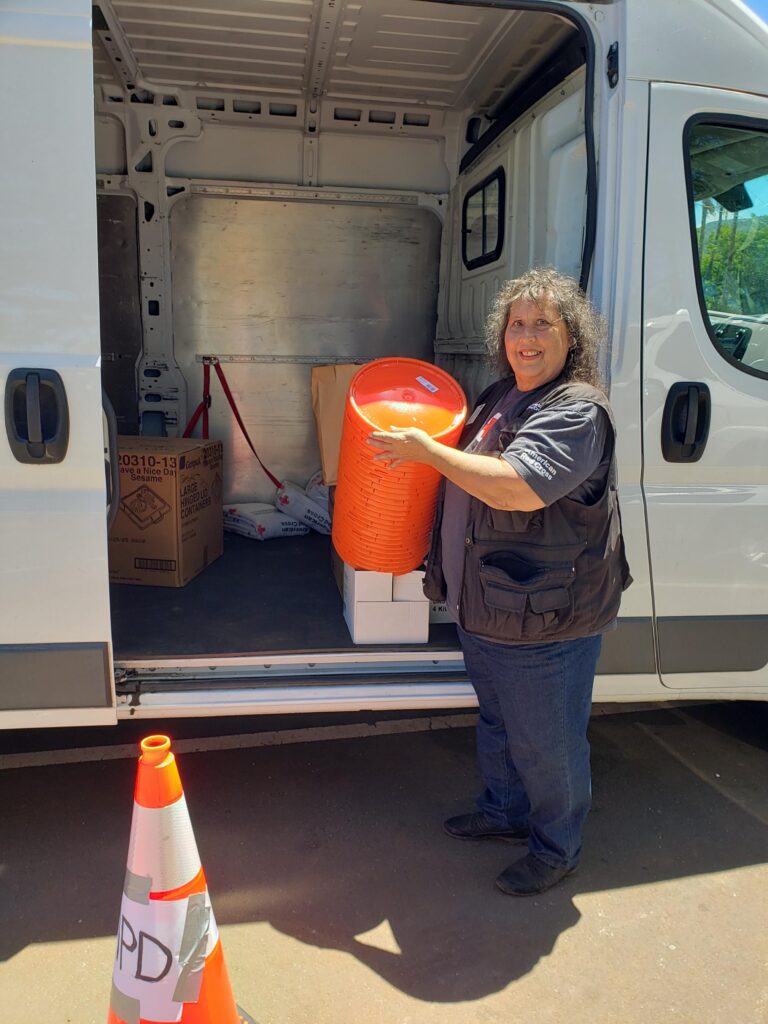 The Hawaii wildfires devastating the state are the worst in Hawaii's history and the deadliest fires in the United States in more than 100 years. The island of Maui has been hit particularly hard, with reports estimating the fires have killed at least 115 people, and left more than 1,000 missing. Thousands have lost their homes and the economic loss is as much as $6 billion.
While much is still unfolding, and the total loss has yet to be determined, one thing is certain–that the approximately 400 Red Cross volunteers from across the country deployed to Hawaii are giving their all to multi-generational islanders in need of housing, meals, medical care, casework assistance, spiritual care and compassion.
One such volunteer is Julia Bishop, Regional Feeding Lead, Divisional DES (Disaster and Emergency Services) Lead, and Territory One Mass Care Coordinator of the Red Cross Cascades Region. Julia has been deployed more than 50 times. This is her fourth deployment to Hawaii, where she will remain for at least three weeks. She makes her availability known through the Red Cross' online Volunteer Connection but for this deployment, her national DES/Feeding Lead also requested Julia by name, given her strong skill sets for this assignment.
When I called Julia for this story to find out what she was doing as a volunteer, she was participating in a "stand down" and wrapping up the day, talking with her team about their achievements and challenges and how to proceed. They were registering and moving hundreds of residents into shelters such as hotels. But this plan could quickly change for the team, and they need to be flexible and switch gears accordingly. This is where their diverse talents and extensive training come into play.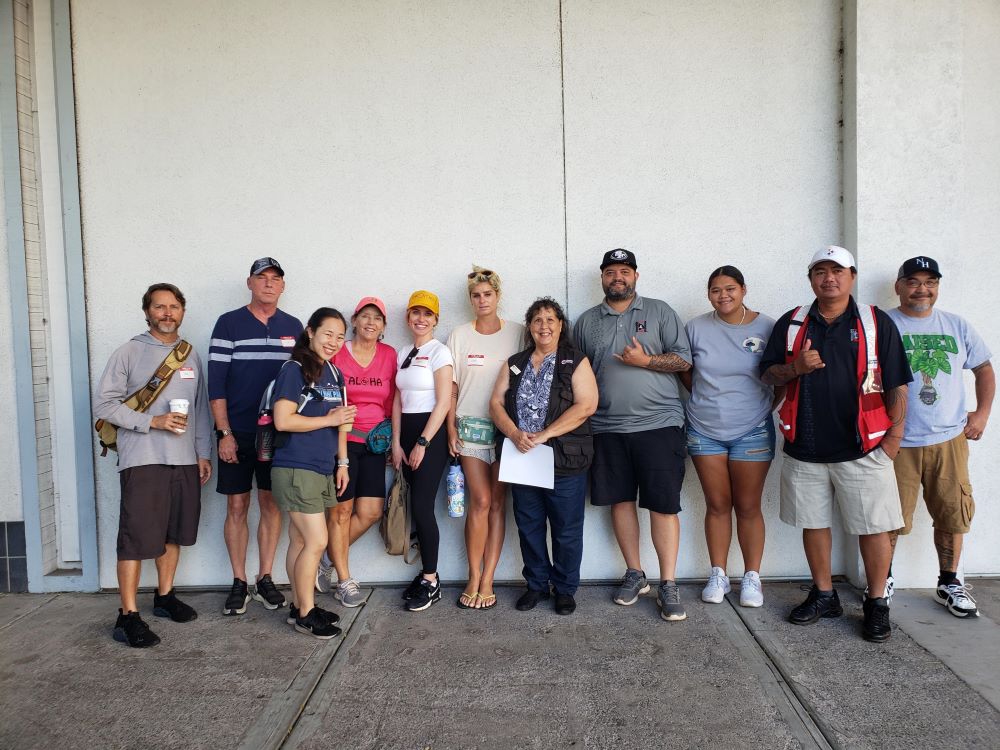 She is currently part of an MCOT (Mobile Community Outreach Team), responsible for building trust and relationships with the local residents, officials, community partners and distribution sites to see how their team can support existing efforts by islanders to deal with the aftermath of this disaster. The skilled volunteers take a culturally responsive approach to their work, mindful that as mainlanders they may encounter some resistance to their efforts in this remote, tight-knit and resilient community.
Julia says her role is to thoughtfully engage with locals and break down barriers to ensure success. Her Red Cross family (or "ohana" as Hawaiians refer to family) wants to help the Hawaiian families. The MCOT does this by identifying where there may be holes (puka) in the recovery effort and working collaboratively to fill those holes.
She cites the Red Cross' ongoing volunteer training opportunities as an important resource for learning how to be a strong team leader, how to have a safe and supportive team, learning life skills and ensuring physical and psychological safety and well-being. This is particularly true for disasters of this magnitude that will be "a long haul" for both residents and volunteers.
Whatever is in store for the team, Julia emphasizes that they want to support what local residents are trying to accomplish and that her message is, "Allow our family to help your family" during this overwhelming, stressful and difficult time.
If you want to help those who have been affected by the Hawaii wildfires, start here or connect with your local Red Cross.