"I Lost Six of my People." Maui Wildfire Survivor Opens Up To Red Cross Volunteer.
By Darrell Fuller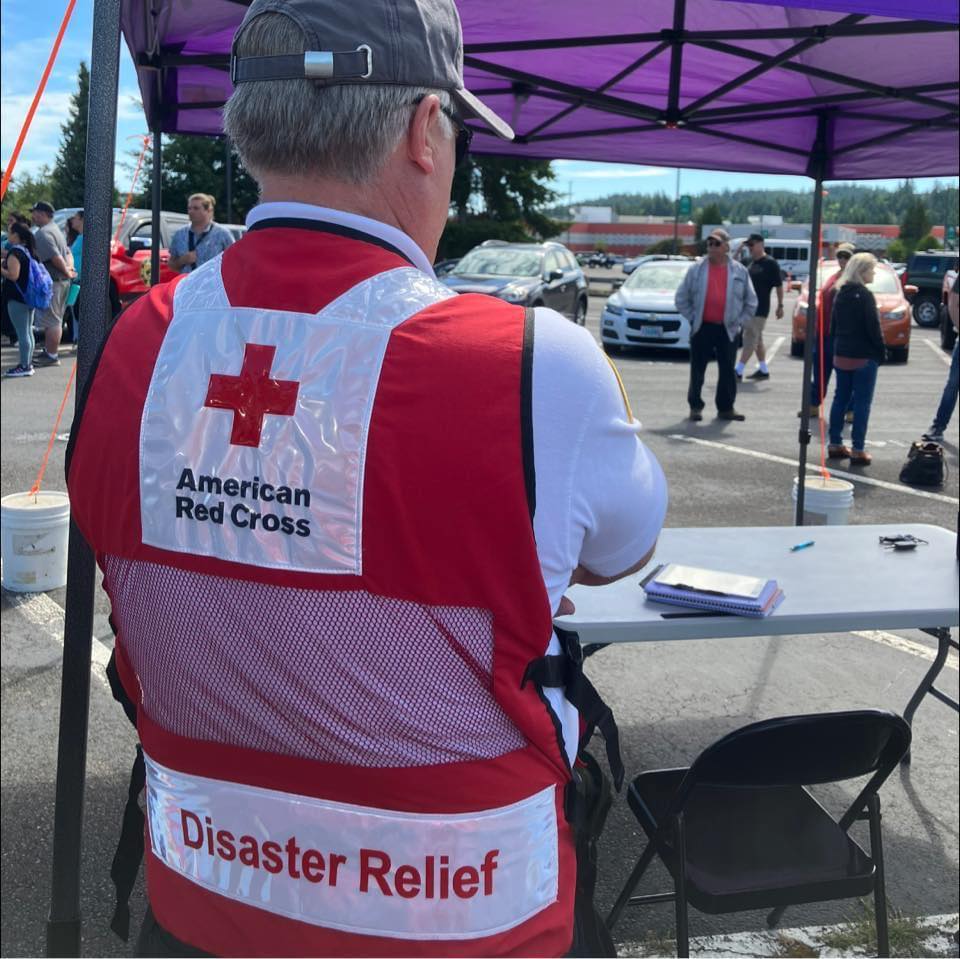 I am a volunteer with the American Red Cross. I spent four weeks on the island of Maui responding to the wildfires there. I saw firsthand how the Red Cross is making a difference in the lives of those who were impacted. The facts and figures, like the number of people being sheltered, the meals delivered, and the money raised were so significant. But they won't be what I remember.
What I will take home from Maui is a chance encounter in a parking lot.
I pulled into a parking lot with a $10 parking fee. A short, older Hawaiian woman walked toward me to collect the money. When she saw the Red Cross logo on the door of my car, she said I didn't need to pay.
Then, she glanced downward and said softly, "I lost six of my people."
She then collapsed against me and started sobbing. I wrapped my arms around her and said, "I'm so sorry." She cried. I choked up. I held on to her for as long as she wanted, in the middle of that busy parking lot.
After a while she regained her composure, stood up straight, and said, "We're going to be alright." And then she went back to work.
I don't know her name. She doesn't know mine. But she's the reason I'm a Red Cross volunteer.
Darrell is one of over 1,200 Red Cross volunteers who've supported the response in Maui and had similar experiences. Each individual encounter stays with us and inspires us to keep doing this humanitarian work.