Free Smoke Alarm Installation Event in North Portland
By Gabriel Gottfried/Red Cross Cascades Region
"People don't know, can't know, when they are going to need that smoke detector to save their lives, so do it now." – John Sheehan, a Red Cross volunteer and DAT team supervisor.
On Saturday, September 16th volunteers came together to promote home fire safety. As part of National Preparedness Month, the American Red Cross Cascades Region, in partnership with Team Rubicon and Portland Fire and Rescue, installed over 100 free smoke detectors in homes throughout the area.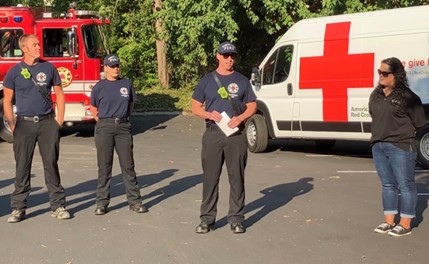 Lt. Chris Schimmer of Portland Fire and Rescue shared some important statistics. Last year, the Portland area experienced 4,730 fire-related calls. However, the event wasn't about dwelling on the challenges; it was about finding solutions. "Everything we can do to reduce the chances of someone dying in one of those fires is huge," Lt. Schimmer pointed out. "That's why we are out here today."
The installation of smoke detectors is about enhancing safety and saving lives. Properly installed and functioning smoke detectors can increase the survival rate by a remarkable 55%. The impact of such installations is inspiring. Since the launch of the Sound the Alarm Campaign, the Red Cross has saved more than 1,900 lives, with about a third of those being children, by providing and installing smoke detectors.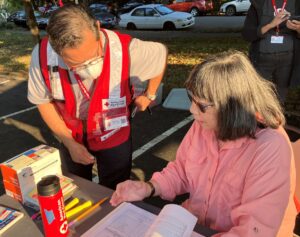 "Every season is home fire season," reminded Rebecca Marshall, the Red Cross Cascades' Communication Director. "Home fires can happen at any time, and they do, every day across the country. Bigger picture, we respond to 60,000 disasters a year, most of them are home fires." Marshall added that "It's important to make an escape plan with your family. Often you have less than 2 minutes to make it out safely during a home fire."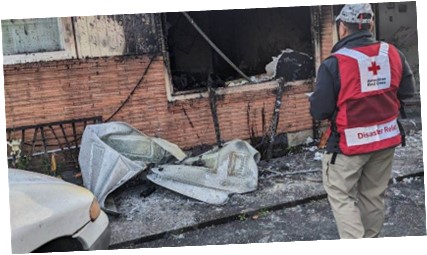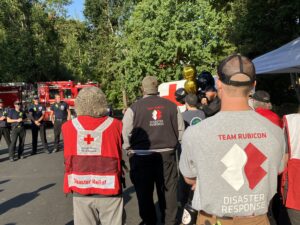 The event in Portland was a showcase of community collaboration. It was a partnership between organizations, all driven by a shared commitment to ensure the safety and well-being of the community.
"We couldn't do this without the partnership with Portland Fire and Team Rubicon," acknowledged Priscilla Fuentes the Red Cross Cascades' Regional CEO.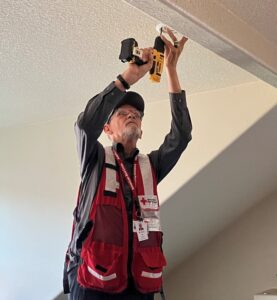 In addition to installing new alarms, volunteers got the chance to educate the public about the dangers of home fires and how to stay safe. Lt. Schimmer emphasized, "A lot of what we are talking about is education… Do you have a smoke detector? Does it have batteries? Is it working?" As part of the Red Cross's approach to holistic safety, volunteers ensured the functionality of existing smoke detectors and provided individuals with essential resources for crafting their own evacuation plans.
If you missed this event but want to increase your home's safety, you can still get free smoke detectors installed. Visit RedCross.org/Cascades to sign up for the next event. The installation process takes just 20 minutes, and the smoke detectors have a lifespan of up to 10 years.