Friendship Built through Saving Lives Together
Patricia Griffiths/Red Cross Cascades Region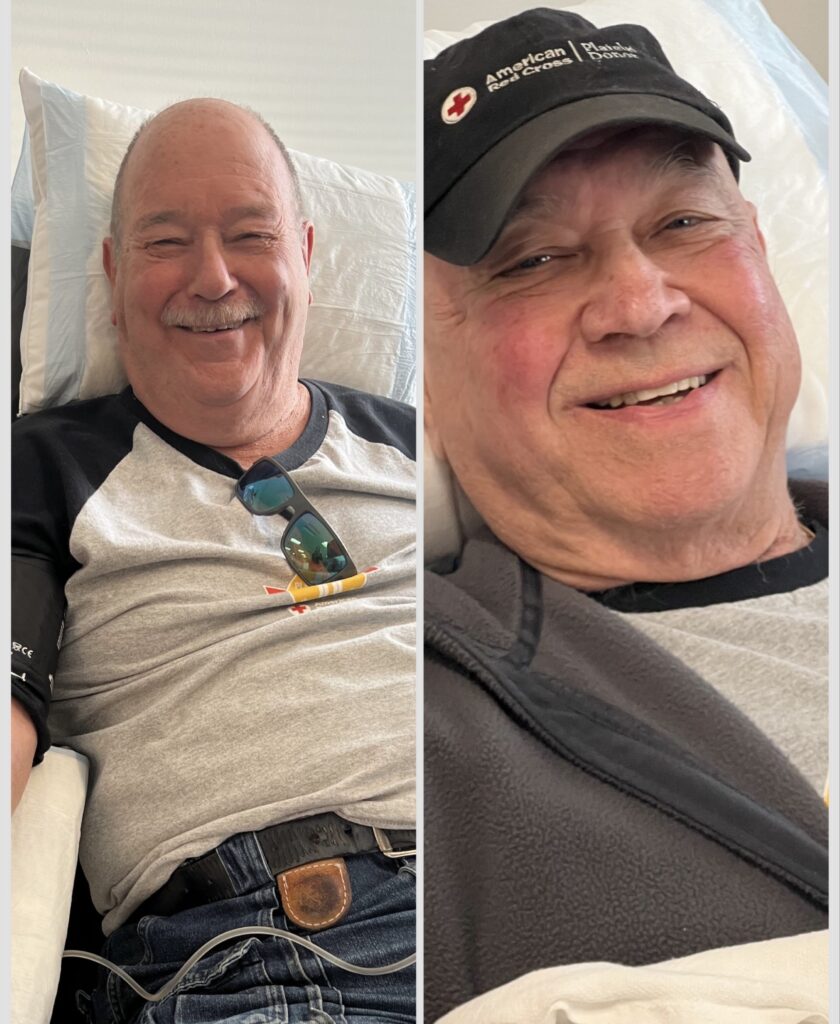 Between the windswept Columbia River and snow-capped Mount Hood, lies the pioneer hamlet of Troutdale, Oregon, where two men have forged a friendship by saving lives together every week for 32 years.
Though in their 80's, Teddy Peetz and William McGinnis are able to help people by donating blood at their local Red Cross blood donation center.
When asked why they have continued to do so for so many years, McGinnis quipped, "Well I'd rather give than receive!"
Peetz chimed in, "That's our motto!"
The pair have been donating since they were teens, but they only bumped into each other at a Portland Red Cross donation center 32 years ago. McGinnis explained the serendipitous meetup succinctly by recalling their conversation: "One day I was there and so was Teddy. [I said,] Hey, what are you doing here? 'Donating! '[he replied.] So, we've been doing it together ever since."
McGinnis added, "You know, it's a way for us to get together and BS for two hours is what we did."
More seriously, McGinnis explained his motivation for donating, "I've known people that received platelets that needed them. My wife had cancer, and she's gone through it." He added that being able to help people in this way makes him feel, "very, very warm."
Peetz recalled having a personal contact with the person who received his blood years ago during a time when donating blood was done directly between donors and recipients. "I gave to a young girl in Idaho that I had become a little more familiar with." He reminisced further, "When we gave blood in high school, they put it in a mason jar with a screw lid on it."
Technology for collecting blood has improved since that time, but the duo's determination to save lives hasn't waned. "We're not in too bad of shape for old 80-year-old guys!" said Peetz. Even so, he noted that his veins are receding a bit, presenting a slight challenge when donating. Shrugging that off, he noted," But what would I tell someone (who needed blood)?"
Reflecting on his friend's comment and the broader need for more blood donors, McGinnis added, "I wish more people did."
—
William McGinnis and Teddy Peetz donate platelets, which are used to help patients who have had major surgeries or are fighting cancer. Platelets are the component of blood that enables blood to clot, which stops bleeding. During a donation, platelets are siphoned out of a donor's blood, and the rest of the blood is returned to the donor. Because most of the donor's blood is returned, recovery is quick. This means that platelet donors can donate weekly for up to 24 weeks a year.
To find out more about donating blood or supporting the Red Cross, visit www.redcross.org/oregon.