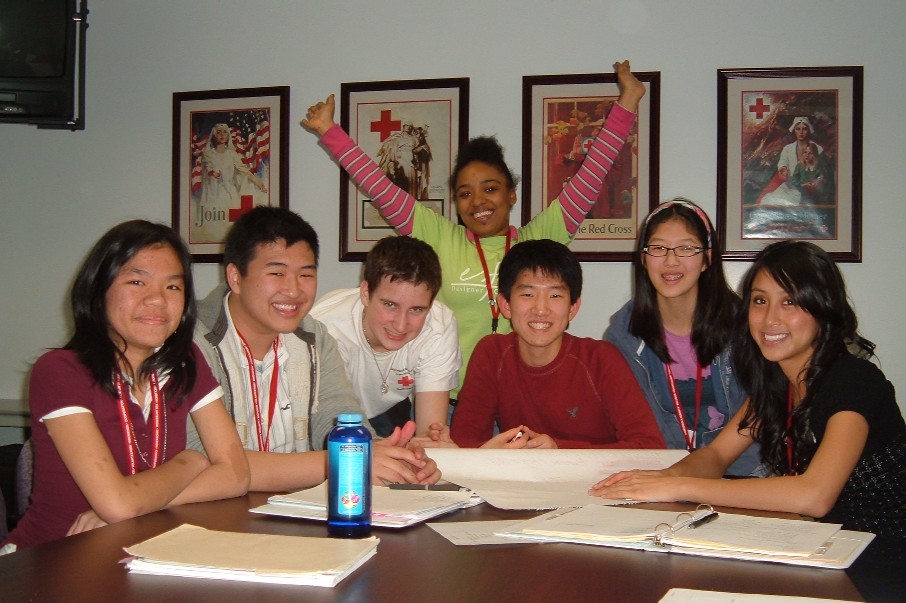 …when you're a member of the American Red Cross Youth Council!
Just now I was just working late, holed up like a hermit in my office, when I heard giggling coming from the conference room accross the hallway. I perked up my ears to eavesdrop a little more attentively and heard talk of building kits and planning escape routes. What? I thought my ears must have been decieving me. How could disaster preparedness be that hilarious?
I was curious to find out so I ventured across the hall and poked my head in the conference room door. Of course! It was the Youth Council. Apparently they're planning a service project, and they're putting together a very interactive proposal for it (which I would tell you more about because it's quite creative…but I don't want to give any surprises away).
Who knew working late on a Friday could be so fun?