Biffle's Life Hangs In The Balance
Okay, the kidnapper is getting a little testy. This time, he/she has hoisted Greg Biffle ['s lifesize cardboard cutout] up to the tip top of the Fremont Bridge. And then left him hanging!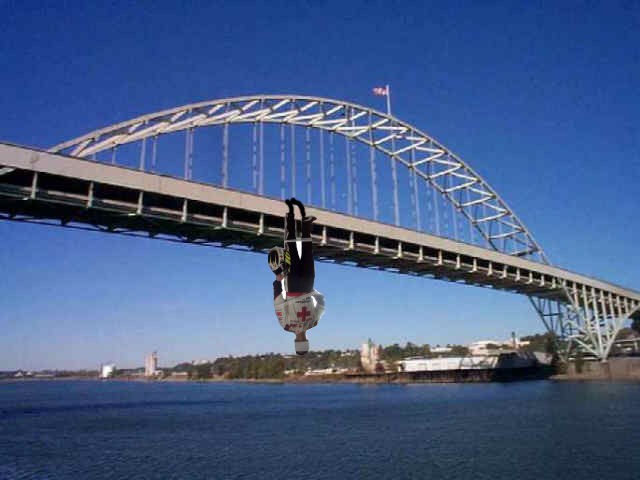 All this, just because we're still short of 15 people for the Friends and Family Blood Drive next Tuesday. As the 'napper says, "Looks like you've got more to worry about than what I intend to do with the brownies!"
So, once again, go back and review the list of demands. And sign up for the Friends and Family Drive on Tuesday, Aug. 19 from 8:30 a.m. to 1:30 pm. by calling 503-528-5608. Chapter employees can also stop by the administration desk and add their names to the sign-up sheet.
Don't forget — there's a Bake-Off, so good treats will be plentiful!
Catch up on the Biffle Kidnapping saga here.
Learn about Greg Biffle and Red Cross Racing here.
Follow them on Twitter here.