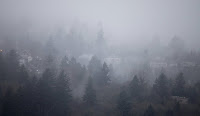 Earlier today, our preparedness guru Linda Swift did an interview with KOIN. With ice and snow (anywhere from 6-10″) expected this weekend, they wanted to know what Oregonians should be doing RIGHT NOW to get ready. KEX called to ask the exact same thing.
Linda offered a bunch of good suggestions, including putting a Road Ready or Highway Kit in your car today, just in case you get stranded. And stopping by the store on your way home from work to pick up any supplies you might need for your disaster kit. You can also stop by our building at 3131 N. Vancouver Ave. and get a pre-made starter kit.
I shared a few links with KOIN, post-interview, and I thought I'd share 'em with you as well.
Oregon Red Cross store (online shopping, 24 hours a day!)
www.oregonredcross.org/store
Winter storm safety tips
www.oregonredcross.org/winter
Be Red Cross Ready (interactive online guide with how to build a kit, make a plan, be informed):
www.oregonredcross.org/beredcrossready
Together We Prepare Oregon booklet (PDF):
www.oregonredcross.org/TWPO
Stay safe this weekend!
Photo courtesy of Randy L. Rasmussen/Special to The Oregonian