Wanna Pay Less At Tax Time?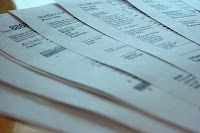 Aside from being New Year's Eve, today is also the very last day to make a dent in your 2008 taxes.
That's right, all you have to do is make a donation to the American Red Cross sometime today and you can take a tax deduction!
Just to give you an idea of how your donation can help:
$25 provides five blankets at an emergency shelter
$75 can cover a doctor's visit for a person injured in a disaster
$350 will provide emergency food and shelter for 25 disaster victims for one day
$2,500 deploys one Emergency Response Vehicle and drivers to a disaster relief operation
$3,200 provides yearly maintenance and fuel for one Emergency Response Vehicle
Your gift really can make a difference — not just on your taxes but in peoples' lives. If you're interested in giving today, visit www.oregonredcross.org/donate.
Photo courtesy of 427