How Are You Spending Your Day On?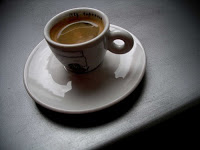 We've all heard that MLK Day is should be a day on, not a day off. So how are you spending yours?
Granted, it's not actually ON MLK Day, but you could be participating in the upcoming blood drive on Saturday, Jan. 24. Or you could get a free cup of joe.
How, you might ask? Well, the coffee conglomerate that is Starbucks is having a promotion from Jan. 21 through 25. If you pledge five hours of volunteer time, you get a free tall coffee. Find out more details on their Facebook page.
I tell you this because there's a really easy way for you to get your hands on that java…just volunteer with us! There are so many things you can do, from driving a vehicle to working our Emergency Warming Centers to stuffing envelopes or helping with graphic design. If you have leadership or management skills, we need you even more.
And when you volunteer with your local chapter, you'll be helping your fellow Oregonians, which should definitely give you a warm fuzzy feeling.
We need your help to do our work of saving and rebuilding lives — down the street, across the country and around the world. Pledge five hours and you'll even get a cup of coffee for your efforts!
Photo courtesy of Ladik