Red Cross in Clatsop County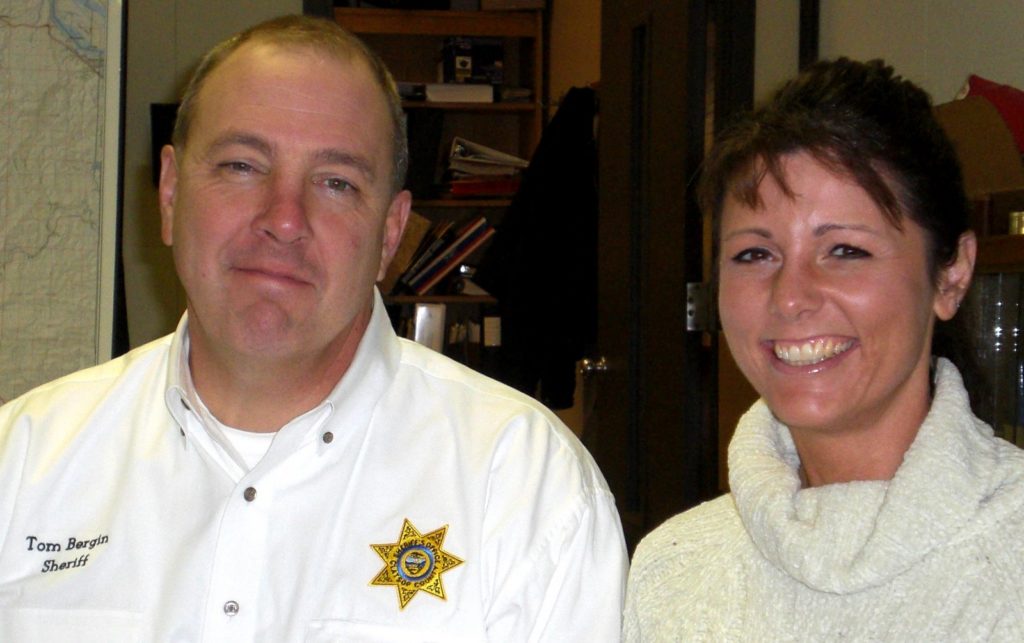 We're lucky to have a great leader in Clastop County – Julie Flues. Julie's been with Red Cross for 15 years – leading the charge in blood donor recruitment, health and safety training, emergency preparedness and disaster response across the county. Based in our Astoria office, Julie and her AmeriCorps member, Advisory Board members and volunteers are a highly visible and well-respected team.
I recently spent the day with Julie and her team, catching up on their work, learning how we in the Portland office can be of help, and touching base with community leaders. Clatsop County
Sheriff Tom Bergin
(in the photo above, with Julie) has been an important Red Cross partner and supporter.
If you or someone you know needs help – or wants to help – in Clatsop County, call (503) 325-4721.