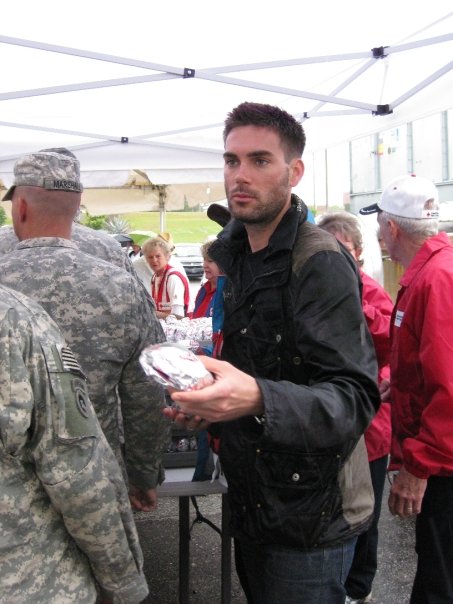 Believe it or not, this handsome guy is an army wife.
Okay, maybe not EXACTLY. But
Drew Fuller
really does star on Lifetime's
Army Wives
and he's a nice guy to boot.
How do I know this? Well, he and co-star Terry Serpico took a break from TV to help the Red Cross feed about 5,000 soldiers and their families at the deployment ceremony for the 30th Heavy Combat Brigade of the North Carolina National Guard in Fayetteville, NC today.
Sounds like good marriage material, doesn't he?
See more photos taken by the incredibly talented Clare Sale right here.