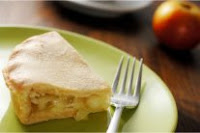 Oops — pie CHART fans, that is…
Help fill out our wedge-like graph by taking our poll. It's a pretty basic question — when's the last time YOU took a CPR class?
Answer for yourself right here.
Photo courtesy of the Russell Street Gallery and Pie Diner. It's right down the street from our building and their menu sounds completely awesome. Especially the pie part.