Geneva Conventions: There's An App For That.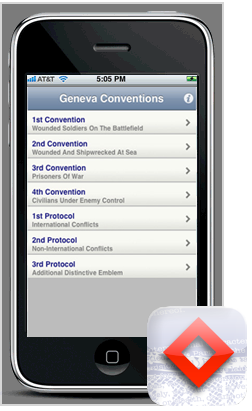 That's right, my fellow iPhonites! You can now access the full text of the Geneva Conventions (as well as the following Protocols) wherever you are with the free Geneva Conventions iPhone app. I just downloaded it yesterday. Is this not the coolest thing?
P.S. It also works with iPod Touch, of course. If you're on the App Store just search "Geneva Conventions" and look for that shiny new(ish) Red Crystal emblem.