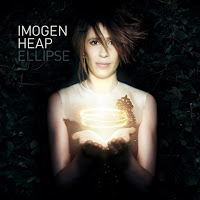 What does the devastation of a house fire sound like? I think I just found out.
Not because it happened to me (thank goodness), but because I was just listening to Imogen Heap's new album and was taken aback by a track called The Fire – a wordless one minute and fifty-nine seconds of stark, aching, yet gentle piano laid over the barely audible crackle of flames.
Maybe it's just my perspective as a Red Crosser, but this fire seems not to be the warming, welcoming hearth of a wood stove. Rather, it's the kind of flame that has roared through a home leaving nothing but ashes and memories in its wake.
Home fire is the most common disaster the Red Cross responds to. It happens far more frequently than you might imagine. Could Imogen have experienced one? It certainly seems that she knows how it feels to lose everything.