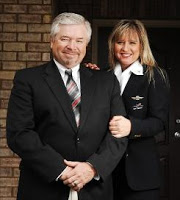 Roy Harris usually was able to fly straight home to Nashville.
But on a chilly day in late January, Harris, 57, found himself waiting for a connecting flight at Chicago's Midway Airport. He took off his coat. He reached for his BlackBerry.
The next thing Harris remembers, he was lying in a hospital, recovering from a massive heart attack. Sitting beside him was Rachael Jacobs, a flight attendant for Southwest, who, back at Midway, called for the defibrillator that ultimately saved Harris' life.
Read the USA TODAY article, praising the everyday heroism of our nation's flight attendants.

Photo by Jeff Adkins for USA TODAY