Blood Recipient Spotlight: Gordon Thornburg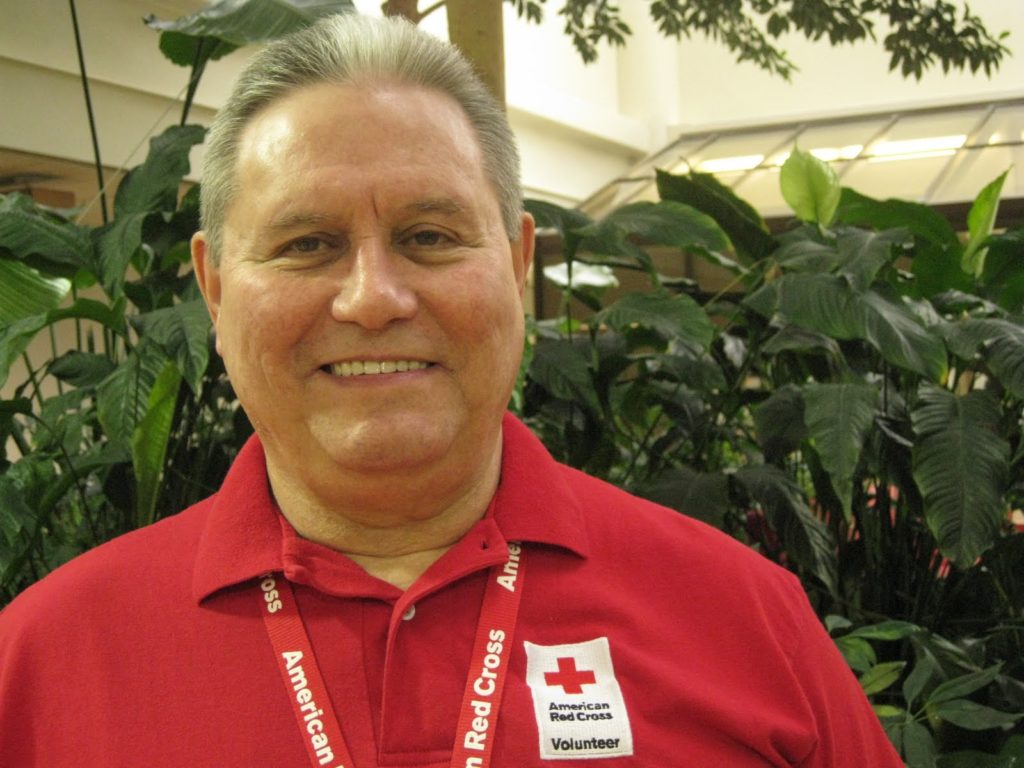 One of the best parts about working for the Red Cross is getting to meet all of the amazing volunteers who dedicate their time, passion, and energy to our life-saving mission. Last week, I had the privilege of meeting with volunteer Gordon Thornburg and his wife Joclyn. They shared with me Gordon's story about how he was inspired to volunteer here….
"Without blood from Red Cross donors, I wouldn't be here today," says Gordon Thornburg, a Red Cross volunteer in Portland. "When I was in the hospital, I just kept wondering 'where are they coming up with all this blood?'" Gordon has received over twenty transfusions of blood in his lifetime, most of which was needed for an emergency surgery in the fall of 2005.
After collapsing on his bathroom floor during the night, Gordon was rushed by ambulance to the emergency room. His body was losing blood at a life-threatening rate: "We found out later that he nearly passed away twice, once in the bathroom and again in the ambulance," recalls Joclyn, Gordon's wife of 33 years.
After several emergency hospitalizations, doctors determined that Gordon had a Dieulafoy's Lesion, an uncommon cause of severe gastrointestinal bleeding. When doctors prepared for surgery to remove the lesion, they realized they did not have a sufficient amount of Gordon's blood type in stock. The hospital called the Red Cross for an emergency delivery of blood. "That stands out in my mind," says Gordon, "I don't remember much, but I remember that call from the hospital to the Red Cross."
Gordon received a total of 17 units of blood during treatments for his lesion. "Needless to say, I'm very indebted to the Red Cross," says Gordon, "I feel I could never pay them back. But I try." Gordon started volunteering for the Red Cross Pacific Northwest Blood Services Region last year, an activity that he says adds excitement and fulfillment to his life.

You can help save lives by donating blood and volunteering at the Red Cross. To make a blood donation appointment, call 1-800-GIVE-LIFE or visit givelife.org. To find out more about Red Cross volunteer opportunities in the Pacific Northwest, call Lauren Grube at 503.528.5414.
Photo: Gordon ready to volunteer in his Red Cross gear!