Red Cross goes Runway Ready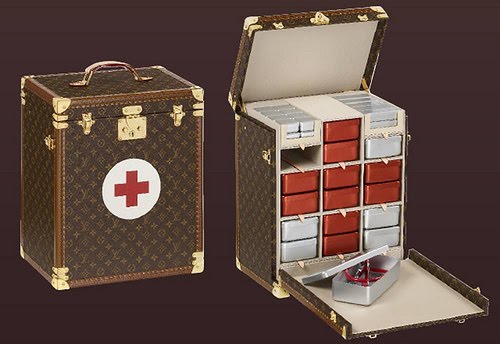 In honor of the 150th anniversary of the Red Cross, French fashion house Louis Vuitton has teamed with our organization to create six artist designed custom trunks to be auctioned off at London based Sotheby's.
Those who have lent their creative talents to design for the cause include Patrick-Louis Vuitton, descendant of the man for which the brand is named;
Annie Liebovitz
, famed fashion photographer; and
Marc Jacobs
, the current Creative Director for Louis Vuitton.
My favorite piece from the designer series is none other than the customized Red Cross supply kit trunk created by artist
Damien Hirst
.
In addition to all of the auction proceeds going directly to the Red Cross, Louis Vuitton has agreed to donate 10% of the money generated from the purchases of their top four selling handbags on their U.S. website to the American Red Cross for the month of November.
If you don't think you need the luxury LV monogramed leather on the trunk of your first-aid kit, be sure to check out our store and pick a more practical approach to these
life-saving supplies
.