Do you bleed orange, or do you bleed green?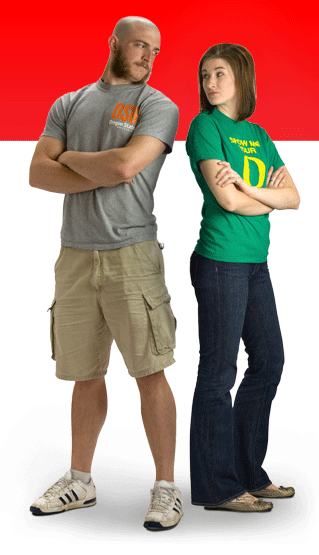 Get out your duck call whistles and your beaver tails because the 8th annual Civil War Blood Drive starts today!
Show your school spirit by donating blood November 5-21. Whether you're a Beaver believer or a diehard Duck, hospital patients need your help. Any fan who presents to donate blood or platelets on behalf of either Oregon State University or the University of Oregon, at any blood drive in Oregon or in Vancouver, Washington, will help one school win the Civil War Blood Drive trophy.
Plus, all participants may enter a drawing to win two tickets to the Civil War football game in Eugene on December 3!
To learn more about the Civil War Blood Drive and to check on the status of each team's daily scores, go to the
Web site
at CivilWarBlooddrive.com.
At least ducks and beavers can agree on one thing: an intense rivalry is even better when it's for a good cause.