The Perfect Housewarming Gift…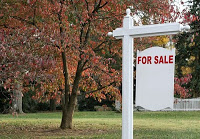 With the new homebuyer tax credit, there will surely be lots of people buying houses in the next couple of months. And what better housewarming gift than a disaster kit?
For real, folks.
A disaster kit is just the sort of thing that new homeowners need. They likely don't own one already (and probably haven't given it much thought just yet) and it's both practical and useful. What's more, a disaster kit is affordable; the one I have clocks in right at $45.
Whether you're a friend, family member or Realtor, we encourage you to give a housewarming gift that could save a life.
P.S. If you're a Realtor who gives thank you gifts to your buyers, get in touch! We might even be able to give you some special pricing if you order several kits…
Photo courtesy of thinkpanama