A New Year's Tradition, In Photos
I've told you about our friends from the Weiss family before — as you might recall, they have a fascinating New Year's tradition, for which they were nominated as heroes at our 2008 Breakfast of Champions.
Now the Weiss' are featured in the pages of The Oregonian. And what I love isn't just their story (which is well worth reading), but their photos.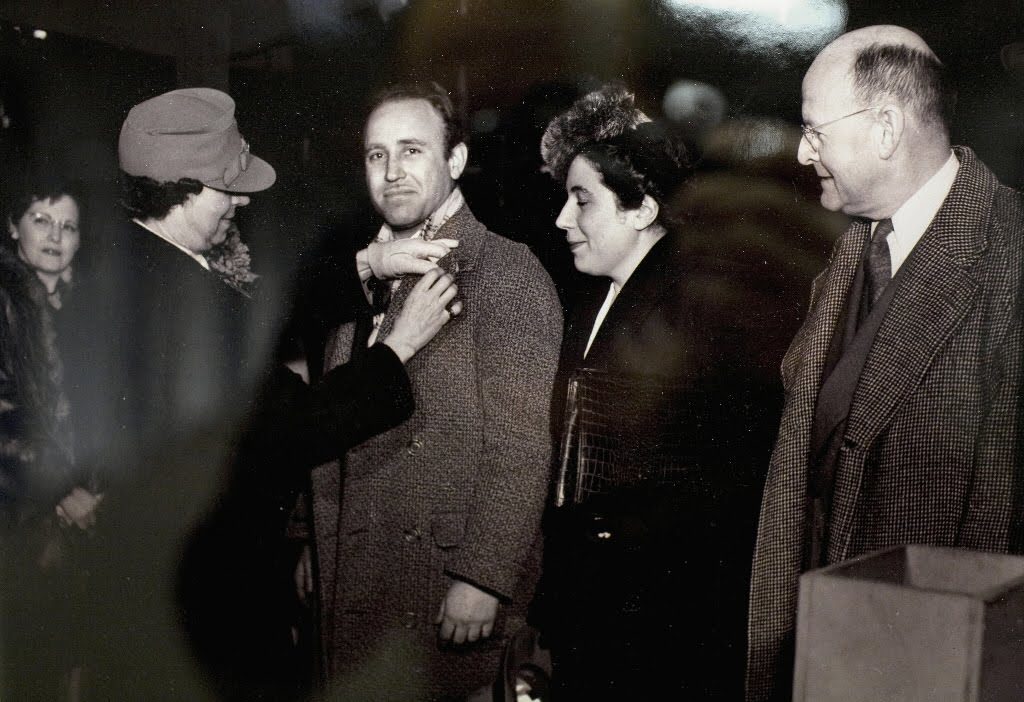 A Red Cross official applies a donor-recognition pin on Morris Weiss' lapel during a 1945 ceremony at Willamette Iron and Steel Works in Portland. His wife, Shirley, is second from right.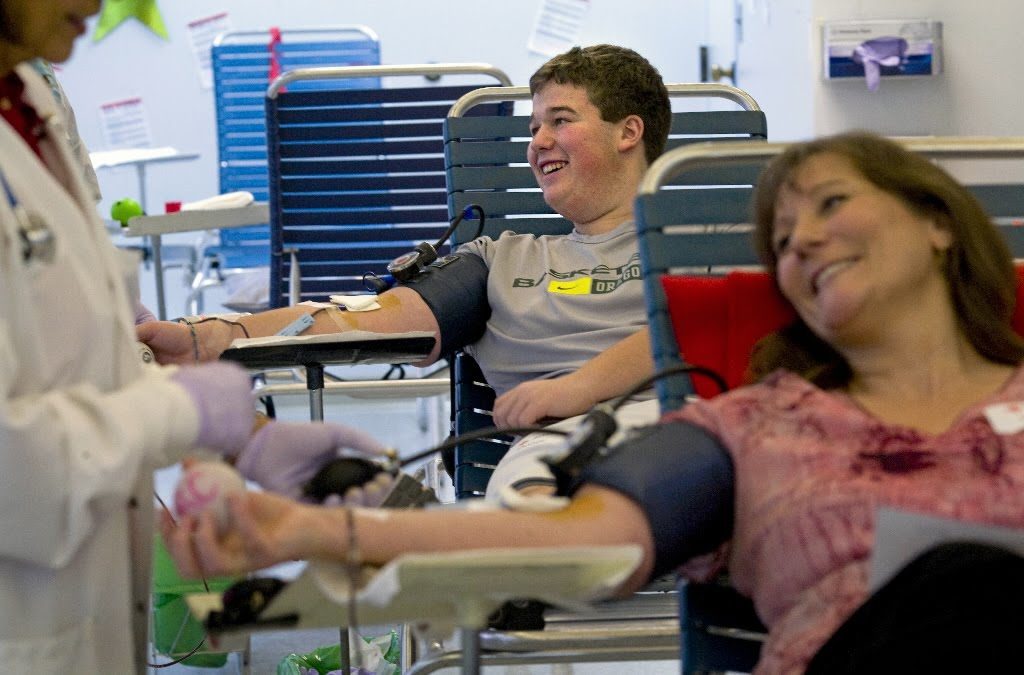 Vicki Mittendorf, granddaughter of Morris Weiss, and her son Andrew honor family tradition by donating blood together Saturday at the American Red Cross Portland Donor Center.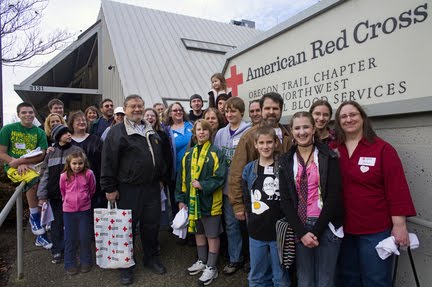 Descendants of the late Morris Weiss gather Saturday outside the American Red Cross Portland Donor Center on North Vancouver Avenue. Weiss inspired his family to donate blood at the first of every year. Now it's a multi-generational event. A dozen members of the Weiss/Parker family donated blood at the center, while others attended to offer moral support.
Photos courtesy of Motoya Nakamura/The Oregonian and the American Red Cross.