Help for Haiti from Portland and Beyond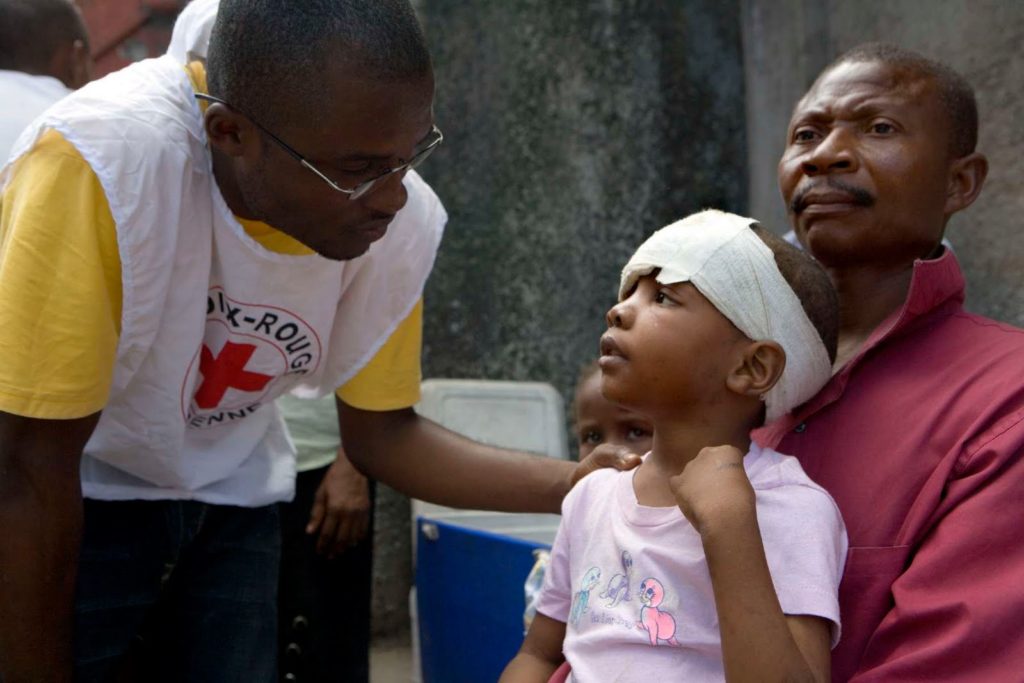 The tragic earthquake in Haiti is like no other disaster in history. The ICRC and many other agencies are on the ground working tirelessly in the relief effort. In such times, glimmers of hope come from volunteers both near and far:
High school students at Franklin High School began a fundraiser last week, and have to date raised over $500 in donations for the Red Cross!
Also in Portland, Idealist.org's Amy Potthast decided to connect her MLK Day service project to the earthquake in Haiti. As Portland itself is an earthquake-vulnerable region, Amy and her family took off through their neighborhood to inform residents of disaster and earthquake preparedness! She also uploaded project information, which is available online for others to share.
On the ground in Haiti, there are countless stories of survival, compassion and altruism. In particular, I wanted to share an article on the Haitian Red Cross, which I think illustrates how unique and inspiring it is that National Red Cross and Red Crescent Societies exist in nearly every country in the world. In the article, local Haitian volunteers set up a first aid station in a garage near the quake's epicenter. Rita Aristide, a Haitian Red Cross volunteer since 1999, stated, "It may not be the best place with all these cars around but plenty of people are coming in and we are caring for them."
Photo courtesy of the Flickr site of the American Red Cross