CPR is Sexy this Valentine's Day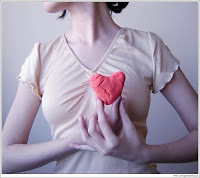 Last Valentine's totally blew. I went out to a fancy restaurant with my boyfriend (good). We waited for more than an hour after our reservation time to get seated (bad) while the restaurant had several open tables (double bad). The restaurant ran out of the vegetarian option I wanted (bad), and then they ran out of the dessert my boyfriend wanted (bad). Then they didn't offer any sort of compensation for all of the inconveniences (very, very bad).
This Valentine's Day, I kind of wish I were single. It's not that I don't love my previously-mentioned boyfriend, it's just that I really, really want to go to our Red Cross Singles CPR class. But Lise says that rules are rules: you have to be single to attend.
I feel so unloved.
While we can't guarantee mouth-to-mouth with other attendees, Singles CPR is a great way to meet new people in a fun, low-pressure environment. Most importantly, you'll learn skills that could potentially save the life of your future sweetie.
Stop by Bo Asian Bistro to mix and mingle with other class participants before things get started. Class begins in the Monterosso Room at Hotel Lucia at 3 p.m., where you'll enjoy complimentary light appetizers from Typhoon! Catering By Bo, sweet treats from Pix Patisserie and some awesome doorprizes. Post-event (around 5 p.m.), we'll socialize back over at Bo Asian Bistro.
Attendees will also receive a free two-week membership to the Portland Mercury's Lovelab Personals, and could win door prizes from Maiden in the Mist, Staccato Gelato, Whiffies Fried Pies, Secret Society, 3 Doors Down, Saint Cupcake, Icon Salon, Wax On, Sock Dreams, Le Happy and more!
Pix and Whiffies!? Now I really wish I could go.See photos, read a review and register online for our sexiest CPR class.