Got Ideas? DHS Wants To Hear From You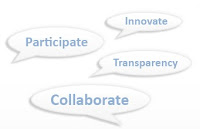 Not a fan of color-coded threat levels?
Wish hazard risk assessment tools were open source?
Have ideas for how disaster preparedness information could reach more citizens?
For the next month, you'll have the chance to share your thoughts directly with the Department of Homeland Security via a new tool they've set up here:
http://openhomelandsecurity.ideascale.com/
It'll be up and running through March 19, with the goal of collecting input on how DHS can enhance transparency, participation, collaboration and innovation…all while saving taxpayers money. Eventually, the ideas submitted will help guide the development of an official DHS Open Government plan.
So get to it. Now's your chance to be heard…don't miss out!