Food Or Drink, We've Got You Covered…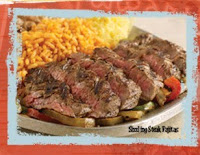 Whether you're hungry or thirsty, today's the perfect day for helping out the Red Cross.
Here are two quick ways to get involved:
1. The MacTarnahan's Taproom blood drive! Make a donation and you'll get a $5 voucher for food or drink. Check out the menu for all the yummy options!
2. If you're craving Mexican, stop by Chevy's today and present this voucher. When you use it, 25% of proceeds will go back to the Oregon Trail Chapter. As I type, I'm totally craving those fresh tortillas from El Machina.
So get your food and drink on — now's your chance to celebrate Red Cross Month!