Here is your chance to show your spirit at life-saving, and potentially to show off your team spirit as well!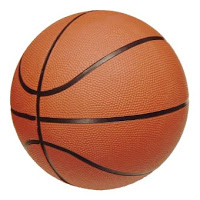 The American Red Cross is hosting a blood drive on Saturday, April 3rd, from 8:00 a.m. to 1:00 p.m., and the first 30 people to sign-up and present to donate will be entered into a drawing for a free pair of courtside tickets to watch the Blazers' last regular game of the season! That is the April 14th Blazer game against the Golden State Warriors, Section 117, Row GG, seats 9 and 10 (only 6 rows away from the actual court). Check out the great view yourself.
Here are the details:
What: Blood Drive for the American Red Cross
When: Saturday, April 3rd, 2010 from 8 a.m. to 1 p.m.
Where: 9925 SW 35th Drive, Portland, OR 97219
Why: To help save lives (each donation may save up to three lives), and for the chance to win free courtside seats to the Blazers final game of the season.