Do You Know Any Princesses?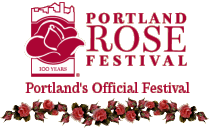 …If your answer is no, then you should swing by the Red Cross Portland Donor Center (at 3131 N. Vancouver Ave.) on Wednesday, May 26th. In honor of the Portland Rose Festival, the Rose Court Princesses will be visiting blood donors, singing with guest piano players and judging the Red Cross staff and volunteer Flower Show!
It's not too late to join in on the action! The "Courting Donors" blood drive runs from 11:15 a.m. to 5:45 p.m. Call
1-800-RED CROSS
or visit
redcrossblood.org
to schedule a donation appointment. Blood donation is not a requirement to join the party. Everyone in the community is welcome (especially if you have an extra-thorny or odd-colored flower to share in the contest).
If you can't make it tomorrow, be sure to visit the Red Cross and donate at the Rose Festival on May 29th! We'll be setting up on Naito Parkway, at Waterfront Park and running the drive from 11 a.m. to 4 p.m. Call 503-528-5603 and mention "Rose Festival Waterfront Park Blood Drive" to register!
Graphic courtesy of rosefestival.org