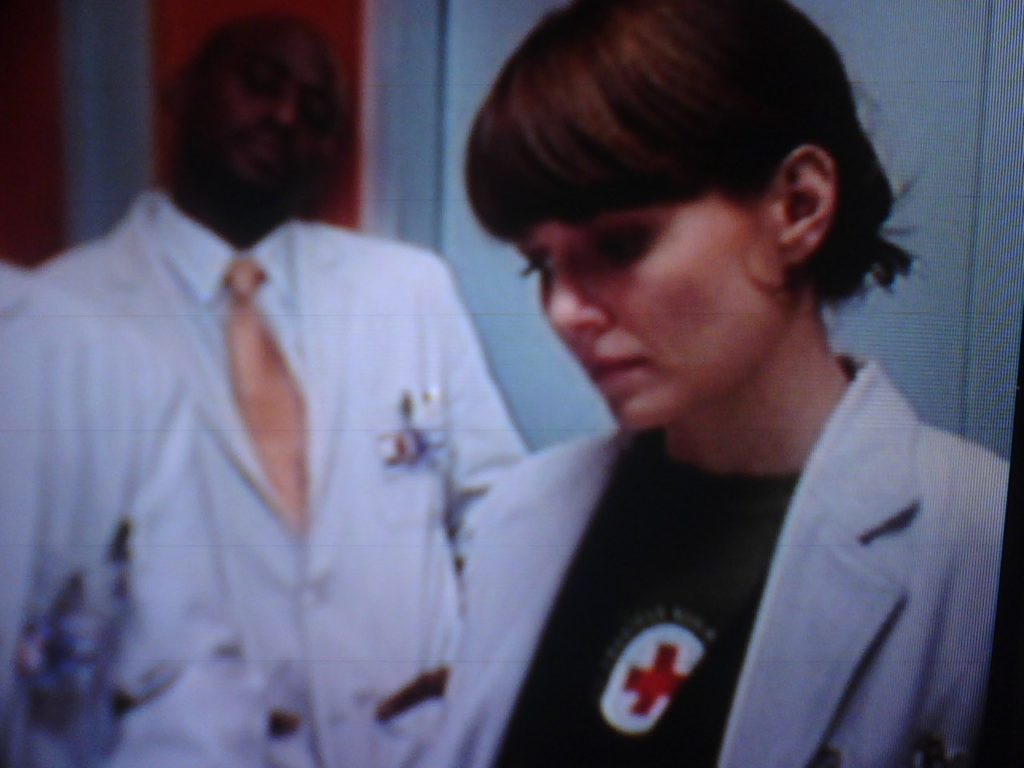 I'm probably the last person on the planet to start watching the television show "House." But with frequent blood transfusions, CPR compressions and other Red Cross-focused emergencies, I figure I'm just "doing my homework" while kicking back to a good show.
On a Netflix'ed episode last night, I noticed some great Red Cross publicity! Check out Doctor Cameron's green shirt in the photo above…recognize the logo? While the shirt is a subtle way to show Red Cross support, actress Lisa Edelstein, who plays Doctor Cuddy, Dean of Medicine, shows much more obvious support for our work. Edelstein is a member of the Red Cross National Celebrity Cabinet! As a member, she represents and promotes Red Cross work, especially involving pet first aid!
"When I take in an animal, it becomes an integral part of my family," said Edelstein, in the Red Cross news article. "That means it's incredibly important to be prepared. Learning the basics of pet first aid, being able to respond to any type of pet emergency, these things can mean the difference between life and death. A little bit of knowledge has a great deal of value. It's priceless."
Obviously, you don't need to work with Dr. House to help save a life. Sign up to donate blood or platelets online or by phone at 1-800-RED CROSS. You can also ready yourself for emergencies by enrolling in a CPR/First Aid class for you AND for your pets!