The Most Stylish Brand On The Planet
I like to think of the Red Cross as not only the #2 most recognized brand in the world, but as the #1 most STYLISH brand on the planet.
To prove my point, I give you Exhibit A.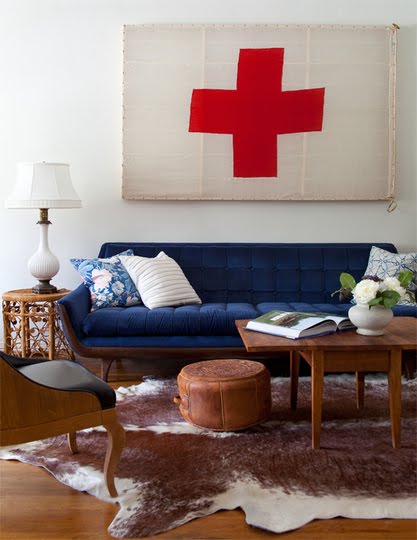 This is not just anyone's home, it's the home of Emily Henderson, one of two finalists vying for the title of HGTV's "Design Star." And if the red cross is good enough to be featured prominently on a super hot new designer's wall in her own personal abode, we're definitely super chic.
Emily's "wall art" looks like some sort of vintage flag. I spotted two similar pieces when we did our huge closet clean-out a couple of years back and now I'm kicking myself for not squiring them away back to my humble hideaway.
So where else have you seen the red cross make a stylish statement?
Thanks to Katlin Smith (who also writes a great blog about SW Washington) for the tip!