It's the Final Countdown!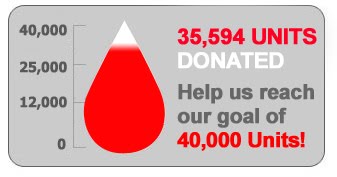 Although one can't help but love Swedish rockers Europe and their famously catchy hit song (which is rumored to have been played three times during a single concert)…THIS final countdown concerns the Red Cross and KGW's "Live to Give" Summer Blood Drive!
This summer, we challenged donors to push for a new "Live to Give" record, setting the bar high at 40,000 units of blood! We hope to reach that goal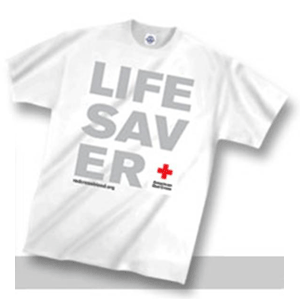 before the end of August, but we need your help!
To say thank you, everyone who presents to donate at the Portland , Salem or Vancouver centers today through August 31, 2010 will snag a newly-designed and FREE blood donor shirt!
How many lives can 40,000 units of blood help save? Donate now and together we can reach our goal!
To schedule your donation appointment, call 1-800 GIVE LIFE or visit us online.