Remembering (and Discovering) Henry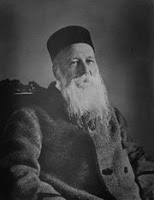 This Saturday will mark the 100th anniversary of the death of Henry Dunant, who won the first ever Nobel Peace Prize for his role in starting the Red Cross movement.
Henry was a complex guy. He had great ideas (and a great beard), but apparently not so great business sense and not so great social skills, which is why – I'm sorry to say – he ended up dying pretty sad and lonely.
But now, 100 years later, the small town where he spent the last quarter of his life is paying him tribute.
This TIME magazine article
gives a fascinating look into the man, his work, and the last place he called home.
P.S. Read all the way to the last paragraph. Pretty cool coincidence, huh?