Donuts, Dollies, and Dugouts- Oh My!
So, I was minding my own business when a clever thought came to mind…

What one food played the most significant role in Red Cross history?
After a short investigation, I concluded that the food that takes the proverbial "cake" is nothing other than —the DONUT!
Yes, the donut! The symbolism of the donut was quite surprising to me– this tasty treat was a testament of comfort, relief, and friendship during two significant American wars that Red Cross volunteers served in.
Here are some examples of how donuts have been dunked throughout our history: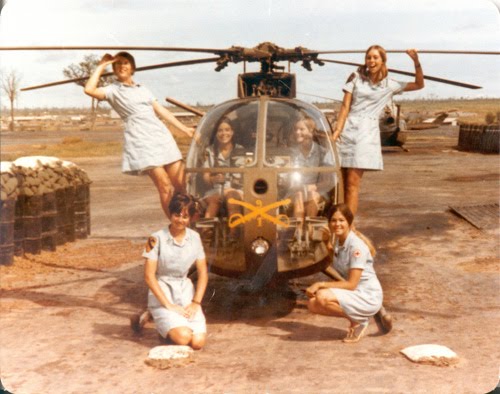 "Donut Dollies" played an important role in Vietnam. These were young female college graduates sent by the Red Cross to Southeast Asia who had "a thirst for adventure and a desire to do something real," as one Donut Dollie recalls. Their mission: to distract US soldiers on the front lines with games, songs and a listening ear. Though they did not actually make donuts for the soldiers, there presence brought "a touch of home" to men serving in combat zones.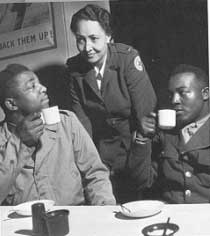 "Donut Dugouts" were canteen facilities set up at various locations during World War II where a soldier could pause for a cup of coffee, a donut (Official Red Cross Donut Recipe), and a bit of friendly conversation that offered him a familiar and reassuring connection with home.
Perhaps a little donut dunking will work its way into my agenda today!