New Seismic Fault Found…And It's Nearby!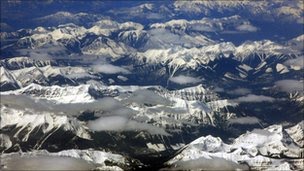 This planet has been around for millions of years and yet we're still discovering new things. Which, when you stop to think about it, is pretty incredible.

I tell you this because one new discovery is an active seismic fault, capable of unleashing a 7.5 magnitude earthquake. And, it's right here in the Western US.

It's located in Idaho's portion of the Rocky Mountains, and runs close to the tiny town of Stanley. If a quake did occur, shaking would extend to Boise.

According to the article, scientists believe two earthquakes have taken place along the fault in the past 10,000 years, with one occurring 7,000 years ago and the other 4,000 years ago. This information has led researchers to believe significant seismic activity takes place in the region every several thousand years.

"Since we don't know when the next earthquake will occur, we simply need to prepare for it," said John Ebel, a professor of geophysics.

We couldn't agree more.