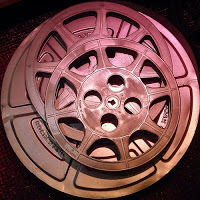 MOFILM, a global film-making community, invited the Red Cross to participate in a video competition where aspiring filmmakers can create videos for big brands and social causes. The competition gives both amateur and professional filmmakers a chance to get noticed AND win a trip to Barcelona!

Interested filmmakers (ages 16+) should create a TV public service announcement to "inspire, challenge, and motivate" people to give despite our stagnant economy. The organization challenges filmmakers to create a breath-taking, powerful and humorous :30 or :60 film. The films will be judged 50% on originality and creativity and 50% on adherence to the assignment.
This is an excellent opportunity to donate your time and skills to the Red Cross…and you may even get a monetary reward. In addition to the Grand Prize of $8,000 and a trip to Barcelona, there are cash prizes for 4 runners up. We also may use the winning entry for a Red Cross Campaign. The competition ends January 31, so don't delay.
Good luck and happy filming!