MEGAQUAKE: HOUR THAT SHOOK JAPAN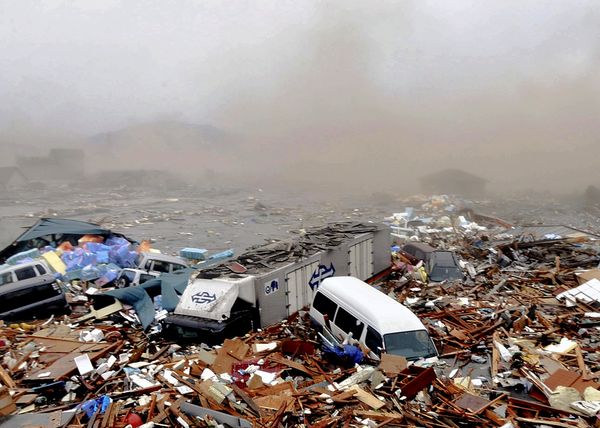 March 11, 2011 is a day many of us will never forget. On this date a 9.0 magnitude earthquake struck Sendai, Japan followed by a powerful tsunami that resulted in the deaths of over 12,000 individuals. The damage from these natural disasters also caused widespread destruction along Japan's coastal areas and communities.

In a new Discovery Channel special,
Megaquake: Hour That Shook Japan
, the public will be able to view unseen footage and hear testimonies from survivors of the earthquake and tsunami. The personal stories of firefighter Takayama Yukio and American school teacher Paula Lutze are two of the several featured interviews that will allow viewers to relive the moments right after the natural disasters occurred.
Megaquake: Hour That Shook Japan
—
which can be viewed this Saturday, May 7 on Planet Green Channel (Comcast 201, if you're local) from 3-4 pm PST
— also examines the March 1h events through a scientific perspective. Exclusive interviews with oceanographers and sesimiologists analyze when and where Mother Nature might strike again.