From The Mouths Of Bloggers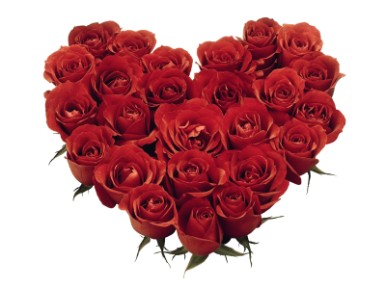 The best endorsements are those that are unsolicited. That's why people love sites like Yelp — unfiltered, unedited commentary that we feel we can trust.
So rather than me (a paid endorser) touting the Red Cross, I thought I'd share two blog posts from local people who have no vested interest in the success of the organization — they're just honest to goodness appreciators of the work that we do.
At the end of the CERT (Community Emergency Response Team) class, a training event called a CERT rodeo took place. It just so happened that the rodeo was two days after Hurricane Ike hit the Texas coast. Red Cross was at the event and the representative spoke about the needs of the people in Texas. I had a calling. I wanted to see the situation and help the recovery first hand. Two weeks later, I was in Galveston, Texas, deployed as a Red cross volunteer with the job to help find missing people.
This was a life changing experience. I met people that had lost everything. I met people who needed such basic things as water, prescriptions, and eye glasses to read the forms just to get some assistance. I also met people that were dedicated to providing help for those in need. And I met others, who despite losing everything, still had the dignity and the courage to rebuild. It put everything in my life in new perspective. My problems seemed trivial and my blessings were greater than I had been aware. I learned that serving others delivered a reward that no money could buy. I am most grateful for the gift that trip gave me. Also, I know how vital it is to be prepared for emergencies, because that preparedness will make all the difference in the world if a disaster hits.
As I write this, I sit in a little dive roadside motel, that in all honesty I could not be more grateful for. I don't mind its smell of cigarette smoke; it's dried out and broken pool outside the front door. It's bad location or general rift-raft. No I'm grateful like never before that myself and my children are safe, and that they are sleeping soundly. Never before has the term "grateful for a roof over my head" meant so much. I'm forever indebted to the American Red Cross for providing us this refuge for the next few days as we try to decide what our next move can be.
Yesterday the in-home sprinkler system went off in my daughter's room, instantly flooding all 3 levels of the home that we currently rent. By the time the fire department showed up with 2 engines and about 12 firefighters, the damage was done. There was standing water on the 2nd floor (main living area), water pouring through any available outlet in the ceiling like an open faucet. Three inches of water covered the kitchen floor, 3 drains poured on our couch and dining room table, and slowly the destruction made its way to the bottom level (garage) where it settled.
I looked around the house, firefighters in every room, and just put my hands to my face and cried. When the Red Cross disaster relief workers came, and offered hugs I cried harder. When they offered stuffed animals for the kids, a room to stay in and a debit card, tears streamed down my face.
Big thanks to both of these ladies for sharing their stories and inspiring others. We at the American Red Cross are glad we were there at just the right time — to encourage volunteerism or to provide those basics of food, shelter, comfort and hope.