Fashion Icons, Celebrities Create Tees For Japan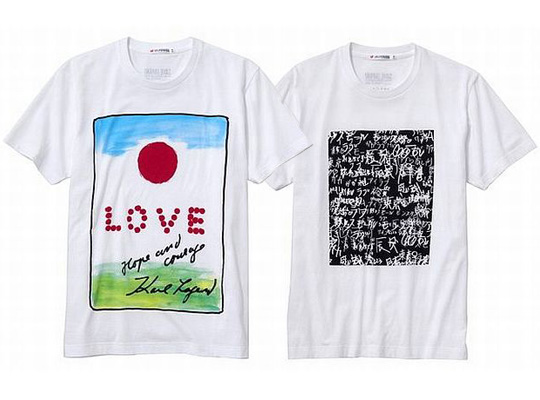 In support of the 'Save Japan' campaign, Japanese fashion and clothing line
Uniqlo
is partnering with Condé Nast Group (publisher of Vogue and GQ, amongst others) to help raise funds for Red Cross relief efforts.
These two companies are working with A-list designers and celebrities from around the world to design t-shirts. Each limited edition shirt will feature words of encouragement specifically chosen by the 10 featured designers: Karl Lagerfeld, Alber Elbaz, Victoria Beckham, Lady Gaga, Cyndi Lauper, Orlando Bloom, Blake Lively, Nicole Kidman, Gwyneth Paltrow and Charlize Theron.
Uniqlo expects to donate approximately 100 million yen ($1.25 million) to the Japanese Red Cross Society through the sale of these t-shirts at its stores around the world.
The shirts will be available starting June 25 and retail for $19.90.
Buy yours here.