A Marriage With A Mission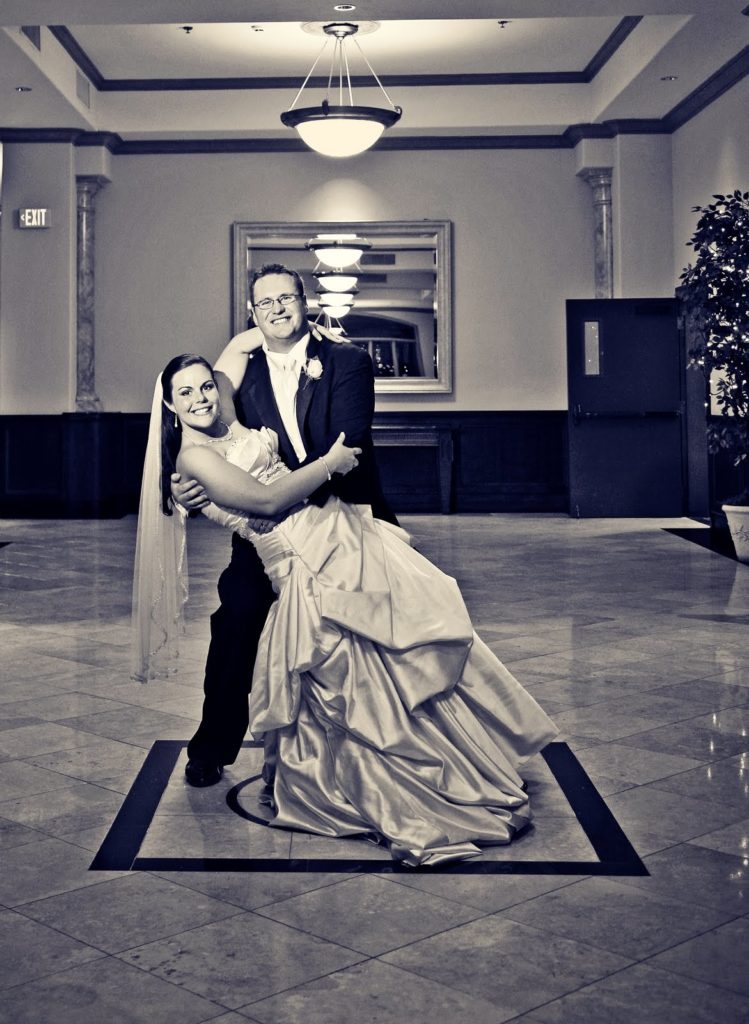 Having worked a summer job as a sports camp counselor, one might think back on memorable baseball games, dodgeball and maybe even a first bee sting. Few would assume, however, that a summer camp would be the location where one locks eyes with a future husband or wife.
For Tim and Rachelle Overholser, who met as counselors from rival high schools at camp, the connection was instant. They began spending time together and started dating later on, maintaining a long distance relationship across the California/Oregon border for three years.
Beyond a love for sports that jump-started Rachelle and Tim's relationship, they also began an incredible commitment to "date nights" as platelet donors at the Red Cross. This tradition, which started about four years ago when Rachelle would come up to visit Tim in Portland, grew into a cause they felt very strongly about, especially as they began their wedding planning.
"As we planned for our wedding, we knew we wanted to incorporate the American Red Cross," Rachelle said. "With all of our positive experiences in donating, we wanted to give back on our special day, and help share the need with our guests."
Tim and Rachelle decided that, in lieu of wedding guest favors, they instead wanted to donate their funds as a monetary gift to the Red Cross. That wasn't the end of the couple's outstanding generosity. Upon Tim and Rachelle's request, the Red Cross also created personalized table cards explaining their appeal for donations to wedding guests, along with information about apheresis and blood donation.
After an awe-inspiring marriage ceremony, the overjoyed newlyweds took a few moments to talk about continuing their platelet donation date nights…or afternoons, as Rachelle put it, in Portland. "The staff is awesome…and you get to know them," Tim said. "They do a great job of taking care of you. I always feel comfortable."
"Even if I can't donate because of something like low iron, they still arrange for me to sit by Tim and finish a movie," Rachelle agreed. "I think they're just happy you're there."
Tim and Rachelle no longer have long distance to worry about for future date nights, they're both involved with work and school at Concordia University…just down the street from the Portland Donor Center.
As a final note, Rachelle felt compelled to mention that, although they shared their special day with the Red Cross through financial donations and promotional table cards, "We still had to have an overall sports theme for the wedding…complete with cake toppers of a 'baseball batter bride' and the groom as the pitcher!"
Tim and Rachelle's wedding was surely an "out of the ballpark" success, and as far as the Red Cross is concerned, this kindhearted couple is truly in a league of their own.
Photo courtesy of Gordon Kelly Photography