10th Anniversary Civil War Blood Drive Starts Tomorrow!
Rivals for Life – Do You Bleed
Orange
or
Green
?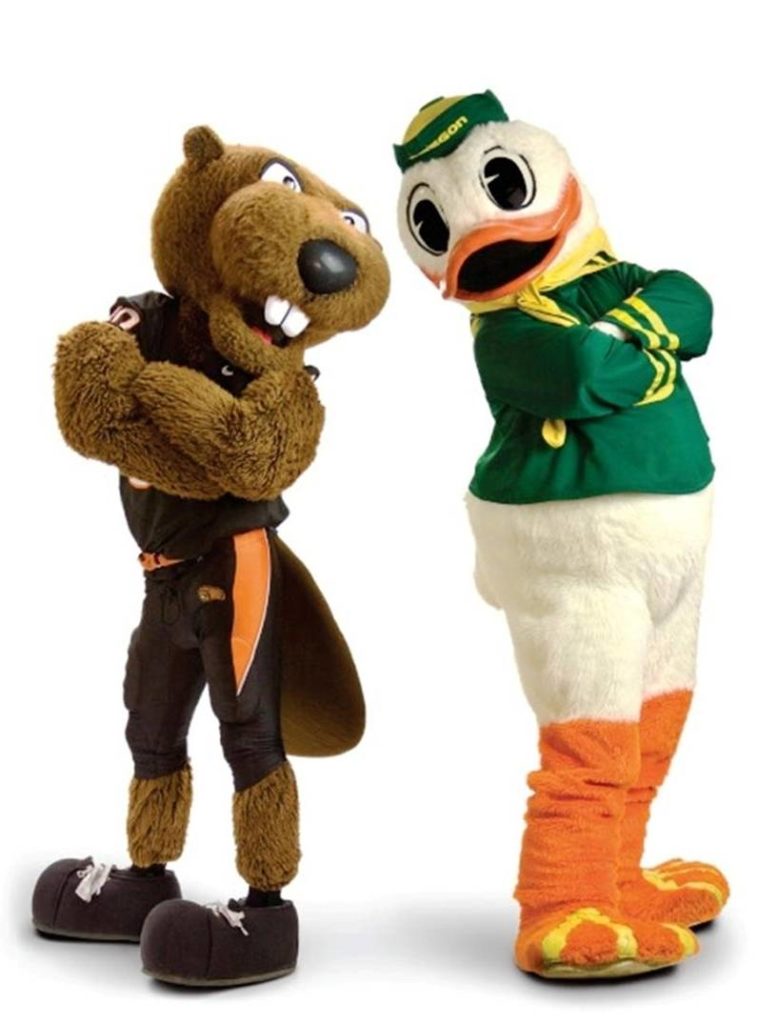 Oregon State University and the University of Oregon Alumni Associations' "Rivals for Life"
Civil War Blood Drive
will celebrate its ten-year anniversary this football season!
The annual football themed campaign does more than score points on the field —it helps save lives. Once again, both universities will unite for a common cause—the Statewide Civil War Blood Drive will run November 3 through November 19, 2011 and is sponsored by Oregon State University and University of Oregon Alumni Associations, and OregonLive.com.
Be sure to sign a "Civil War Blood Drive Ballot" when you come in to donate at any participating blood drive across the state of Oregon. The ballot will enter you in a drawing for one of several pairs of 2011 Civil War game tickets, a $100 certificate to the Ducks or Beavers store, or a Civil War party package!
During its ten-year history, fans, students, and alumni of both schools have seen nearly 60,000 presenting blood and platelet donors (8,385 in 2010) to help hospital patients during the two-week drive. The campaign helps ensure that medical needs of families and friends here and across the nation can be met during the winter months.
It is imperative to keep our blood supply ready and available—when and where it is needed. The blood collected during the Civil War Blood Drive helps bolster supplies at a time when holiday events distract us from regular blood donation. Unfortunately, illnesses and injuries requiring blood transfusion do not take a break for the holiday season and hospital patients still need blood.
Please schedule a donation on behalf of either the Ducks or the Beavers at any blood drive, statewide, between November 3 –19, 2011 by calling 1-800-RED CROSS, or in Lane County, call Lane Blood Center at 541-484-9111 or search for local drives at CivilWarBloodDrive.com. This is an ideal opportunity for any fan to make a tangible difference in the Civil War football rivalry.