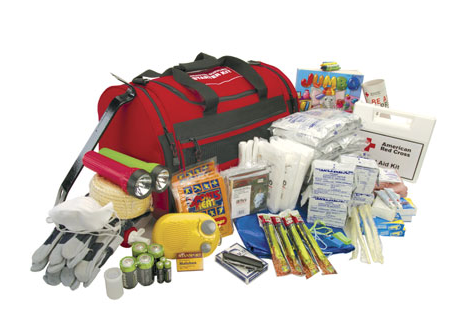 Oregon Red Cross is pleased to announce that, for the first time, we are featured as one of the 100 local nonprofits participating in the 2011Give!Guide hosted by the Willamette Week. You'll find us in the 'Community' section. Aimed at new donors under 35 years old, the Give!Guide offers sweet incentives for budding philanthropists and directs attention to local nonprofits.
You Mentioned Free Stuff? Sure did. Our partner, Papa Murphys, will give you free pizza with your $25 gift. And Willamette Week offers you:
– Coupons good for discounts and freebies all over town
– Wine and beer
– Stumptown coffee
– Moonstruck chocolates
– & much more!
As an added bonus, Oregon Red Cross is offering an our own incentive if you make a gift through the Give!Guide. Donate $50 or more to Oregon Red Cross by midnight on December 31, and you'll be entered into our drawing for a four-person emergency kit worth $165!
But wait, there's more…. If all of the above free stuff is not enough to motivate you, November 17th is Clear Creek Distillery Day. If you make a donation through the Give!Guide this Thursday, you will be entered into a drawing for one of everything Clear Creek distills: 25 bottles of eau de vie and liqueur, which will be available the very next day, so the winner will be well stocked for Thanksgiving and beyond!