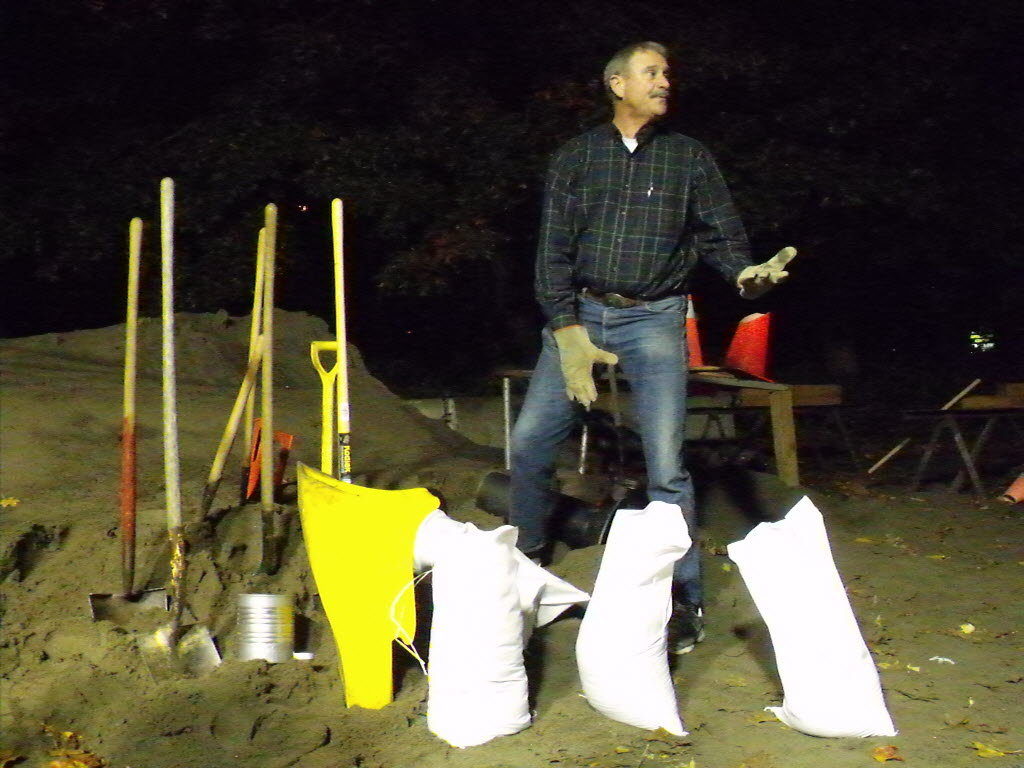 There was a great story in the O on Friday by Amanda Waldroupe ( photo by Amanda Waldroupe, special to The Oregonian) on my buddy Les Miller with the USACE (look it up). I guess he never really grew up… lucky guy:
They call Les Miller the sandbag preacher. The Army Corps of Engineers' flood preparedness program manager in Portland earned the nickname for his years-long determination to perfect something that seems very simple — making sandbags, the basic building block of flood control.
Miller can churn out sandbag math like a calculator. To fill 2,000 sandbags in two hours for a 2-foot-high, 200-foot-long sandbag wall, you'll need about 4,500 people, he says. "We know we're not going to get that many people" during an emergency, Miller said during a hands-on class in Vancouver last week. That's what makes it so important for flood-response volunteers to work as efficiently and quickly as possible.
The class drew almost 20 members from Clark County's Citizen Emergency Response Teams(CERT), a volunteer organization trained in disaster preparedness and response. An Eagle Scout candidate accompanying his mother, a CERT member and a firefighter also attended.
The rest of the story can be found at OregonLive.com. Oh, and if you think that a 100 year flood happens only once every 100 years, I have some property owned by the Rainbow Ponies in Candyland that I'd like to sell you…