Cold weather is coming! Want to volunteer?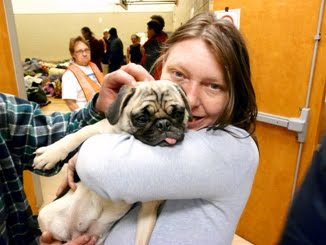 When it gets really cold outside in the Portland metro area, there are many people who need help to make it through the night. In fact last year, in what was considered a fairly mild winter, the Oregon Red Cross, working with the City of Portland, opened emergency warming centers that helped almost 1,000 men, women, children and pets stay warm and safe as temperatures plunged. As we head into the coldest months of the season, volunteers are needed to help us staff these life-saving emergency warming centers.
Read some wonderful past stories from our Warming Centers

We have scheduled several orientation sessions, available in person or online, which cover the basics for warming center operations; staffing assignments; rules of conduct; and what to expect as a volunteer. Everyone who has volunteered in the past has wonderful stories from their experiences at the warming centers and we'd love to have you join us!