The 50 Best Blogs for Future Leaders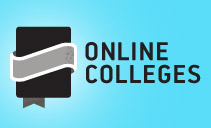 This from the staff at the Online Colleges Blog – a well done compendium of useful tips, tricks, insights and advice for those individuals on the cusp of greatness… Our sweet little Cross Blog, begun by Robin and Lise, and nurtured by Nate, Scott, Kate and others has been listed as one of their 50 BEST BLOGS FOR FUTURE LEADERS.
With stories like "10 ACADEMIC FRAUDS WHO HAD EVERYONE FOOLED" (thank goodness I didn't make that list – I was only number 12), this is a great place to find all sorts of useful college related info.
This from their blog post on the 50 best blogs:
"The old adage purports that the best leaders come hurtling headfirst into the world instead of eventually learning the necessary skill sets. Maybe. Maybe not.

Even the natural-born mobilizers and motivators out there could benefit from a few shots of nurture to get the ol' noggin a-flooded with ideas. Whether prepping themselves for the soapbox or boardroom, these future leaders need to educate themselves about the world and how to best sharpen the personal tools needed for lasting success and influence."
This is a great list!
And not withstanding our inclusion (in
Human Rights, Social Justice and Ethics
), there are quite a few on the list I'll be adding to my regular early morning bloggy visits… Happy Solstice!