Emergency Warming Shelter Activated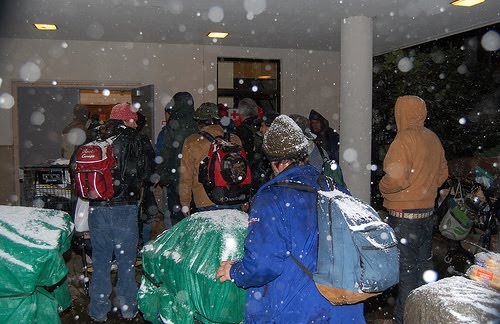 The City of Portland has asked the Oregon Trail Chapter of the American Red Cross to open an Emergency Warming Center for the community tonight, January 16th, 2011, and we are on stand-by for tomorrow night as well.
The Red Cross Emergency Warming Center is located at Imago Dei Community, 1302 SE Ankeny, and open to guests from 9 p.m. to 7 a.m. The Red Cross anticipates serving up to 150 people each night.
A Red Cross Emergency Warming Center differs from a traditional shelter in several ways:
There is no check-in/registration required
Singles, couples and families are all welcome
Guests can come and go as they please throughout the night
Pets are welcome, as long as they are crated, or we have crates available to borrow (crates are available for up to 40 pets, courtesy of Multnomah County Animal Services).
The Warming Center will provide mats and blankets for guests, as well as hot drinks, but beds, food, clothing and financial support will not be available.
For more information
call 211Info (2-1-1 from a land line or 503-222-5555) or visit
www.211info.org/