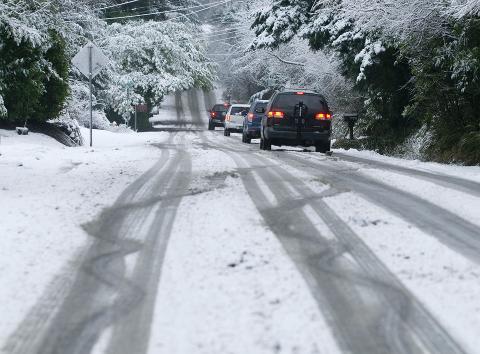 THE OREGON RED CROSS IS RESPONDING IN VERNONIA
In the wake of a powerful winter storm that has hit Vernonia and left 2 feet of snow on the ground, knocked power out in town and heightened the possibility of flooding, the Oregon Red Cross is responding to a request for help by moving people, supplies and resources into this community of 2,300 people.
Working with Vernonia city officials, a warming shelter will be activated at the Vernonia Community Church and will be providing a warm place to stay, ready to prepare hot meals, and cleanup and comfort kits to those who need them.
The Oregon Red Cross is also preparing for flooding that may occur as the snow melts, and will have a sheltering team and equipment in place tonight, ready to help should the need arise.
Oregon Red Cross workers are also in regular communication with emergency managers and are ready to respond throughout the state as communities cope with this extreme winter storm.
Photo from OregonLive.com