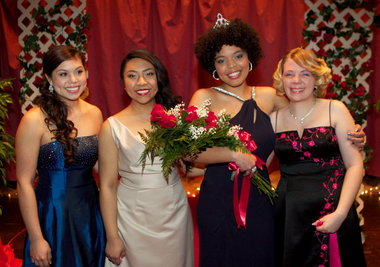 March is Red Cross Month; the perfect time for people to learn more about our mission and perhaps become part of a movement that exists around the world, created to help all people. A member of Benson's Rose Festival Court, Destiny Camara-Fulton (far left), is a member of the

Red Cross Club

.
Involvement of young people with the American Red Cross is more important than ever. The American Red Cross currently offers over 169,000 youth and young adults with meaningful opportunities for education, training, and volunteer/community service, so they might remain a part of the American Red Cross family throughout their lives.
We often hear people ask, "How can I help?" after a disaster strikes. One of the surefire ways you CAN help is to get registered and trained with your local chapter. Volunteers can be called upon to respond to anything from a local home fire to a large scale national disaster like the tornadoes in the Midwest this month.