Most of us are all too familiar with images of tent-cities sprung up around the world wherever disaster strikes or the sea of FEMA trailers planted in New Orleans and Joplin.
Good design can't restore the victims' lives, but it can make the interim a bit more stylish.
Behold, the shelter of the future, fourteen designs ranging from pop-up skyscraper . . .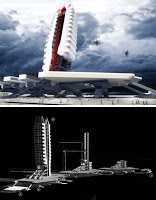 . . . to air-dropped geodesic domes that will sprout food for their inhabitants. . .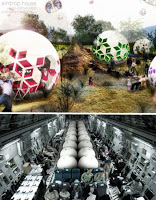 . . . and pop-up accordion covers that, when illuminated, emit a beautiful glow against the night sky. . .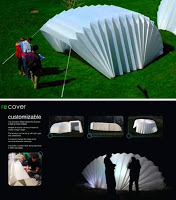 Go to to explore all fourteen designs, some viable, some still in concept phases, then come back here to share your favorite.