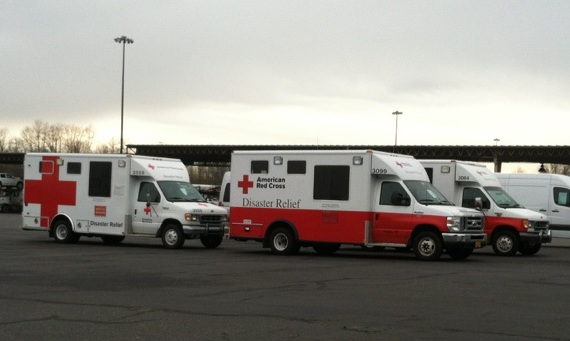 Union Pacific delivers ERVs safely via rail
Three of five Oregon Red Cross emergency response vehicles (ERVs) have
returned from New York after travelling many miles from our
local chapters (Willamette, Oregon Mountain River and Oregon Pacific). The
vehicles, which were transported back to Portland by rail, were among the 300+
Red Cross service vehicles across the country deployed to assist in Hurricane
Sandy relief efforts. The trucks arrived New Year's Eve morning and were
inspected by Response Specialist Curtis Peetz and volunteers Bob Cozzie, Tina
Chee and Ed Rentz. According to Curtis, none of the ERVs were worse for the
wear, despite being part of a fleet that served nearly 8 million meals and distributed 3 million
relief clean-up items.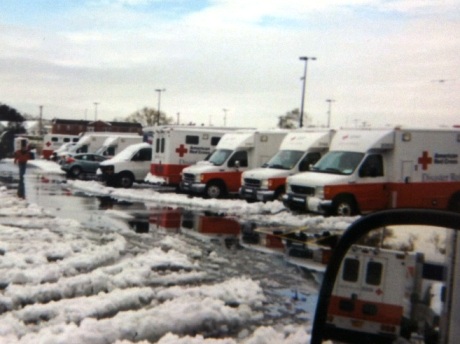 Oregon ERV joins the fleet in New York
Todd Morrison and Terry Kandle were two of ten Oregon Red Cross volunteers who
drove the ERVs from Portland to the east coast, covering more than 3,000 miles.
Todd and Terry departed the Oregon Trail Chapter on Nov. 3. Five days
later, the team landed in Queens, New York where they sent us this photo of the ERVs. Helping clients there, Todd said,
made it easy to remember how fortunate we all are. "Be thankful for what you
have," he said. "Enjoy the adventure of life, your friends, family and Mother
Earth."