Red Cross Float Ready to Light the Night at Annual Starlight Parade
For the sixth year, the Red Cross is participating in the Starlight Parade, also known as the Portland Rose Festival's brightest tradition. To learn about this Red Cross tradition, our very own Customer Service Specialist Jessie Robertson sheds some light on what it's like to represent the Red Cross at such an iconic event.
This past November while watching the Macy's Thanksgiving Day parade, a friend and I got into a discussion with an exchange student. He didn't understand what the big deal was about parades and why so many people would wait hours to see someone simply "walk by."
We tried in earnest to explain the excitement of seeing giant balloons on Thanksgiving, talented Irish dancers on St. Patrick's Day, and hearing the echoing of marching bands. We tried to sway him to see the talent and pure balance required by people dancing on a simultaneously moving float, and the joy in watching them perform. After ten minutes of listing various holidays and activities that warranted a parade, he paused and said simply, "Wow, you have a lot of parades here."
In the end, we conceded that a parade is really just an excellent way for a city to come together and have a party, so it seems only fitting that this year's Rose Festival theme is Portland's Party. This Saturday marks my favorite event of the festival, the Starlight Parade and my third year as a marcher for the Red Cross. As the sun sets, not only do the floats start to glow, but the city does as well.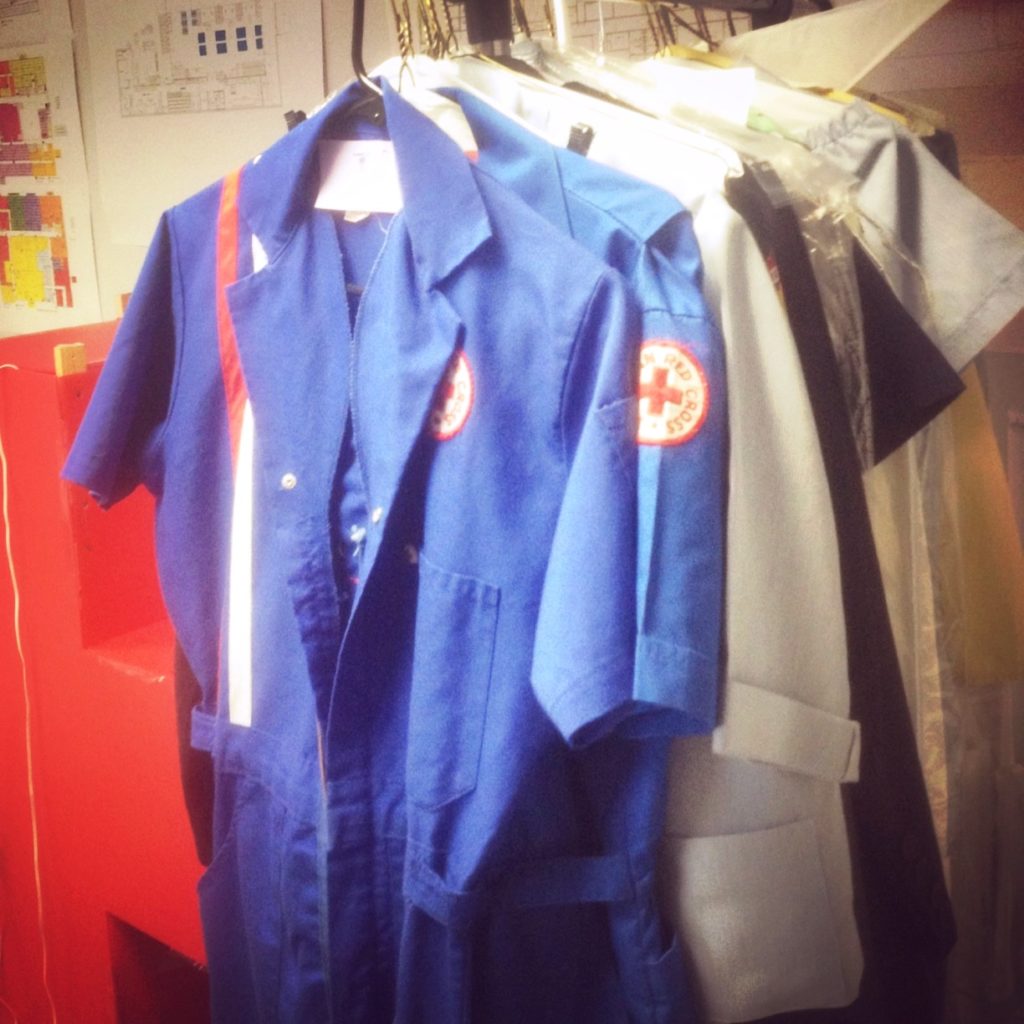 For the first time in three years, the Red Cross will have a float on Saturday and we're taking a page from Portland's own vintage shops by highlighting historical Red Cross uniforms. Ranging from the 1920s to the present, each outfit showcases the style of the time. It's interesting to see how the uniforms have changed throughout the decades, but the mission of the Red Cross has remained the same—to be there to help those in need.
Parades serve as a fun reminder to celebrate where we are now, while creating a tradition and remembering holidays of the past. Those memories might be why we have as many parades as we do, a fact I will share with my exchange student friend.
In the case of the Red Cross, this year's float is a reminder that we will be there to help you party through the decades…let's just hope that the blue jumpsuits from the 1970s don't make a comeback!
P.S. After testing Christmas lights this week, I can tell you our float will definitely be glowing. If you feel inspired to vote for us as a fan favorite, watch us this Saturday and vote for number 52!
-Jessie Robertson